NOVAdance Interview as Annual Event Approaches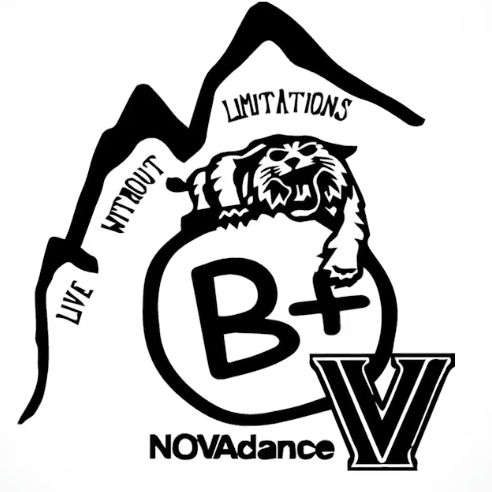 Each year, students all across the University take part in NOVAdance, a year-long fundraising effort that culminates in a 12 hour dance marathon. All proceeds benefit the Andrew McDonough B+Foundation which helps children and famlies affected by pediatric cancer. This year, NOVAdance will take place on Saturday, March 24. The Villanovan sat down with NOVAdance's chairs, seniors Jess Riker and Tony Renaldo, who spoke about what they are looking forward to in this year's NOVAdance. 
The Villanovan (TV): Can you tell us a little bit about the B+ Foundation?
Jess Riker (JR): The Andrew McDonough B+ Foundation is named after Andrew McDonough who battled leukemia for 167 days. At the age of 14, Andrew was playing in a state championship soccer game and. within 48 hours, he was diagnosed with leukemia. The foundation was created by his father, Joe, his mom, Chris and his sister, Ali. The B+ Foundation funds cutting-edge research for pediatric cancer, provides grants to families affected by pediatric cancer, paying for things such as electricity bills and transportation to medical facilities for treatment. 
TV: Can you tell us about the relationships between the B+ heroes and different student organizations on campus? 
Tony Renaldo (TR): Each student organization is paired with a B+ hero who is affected by pediatric cancer. The organizations are responsible for inviting the heroes onto campus and keeping in contact with the heroes and their family members. The organizations will host events, such as birthday parties and holiday parties, for their heroes. It's amazing because the heroes really do become a member of the organization that they're partnered with. The organizations not only form a strong bond with the hero, but also the family.
JR: It's also amazing to see how these student organizations and individuals can have a chance to really make a difference for these families who are bringing us into their families at such a vulnerable time. Being able to be that support is such an honor and privilege. 
TV: Can you tell us a little bit about the logistics of the 12-hour dance marathon? 
JR: Every hour is themed. We start each hour off with a choreographed line dance that all of the NOVAdance attendees learn throughout the day. It's really an event when you can pop in anytime you want or stay the full 12 hours. We usually have performers and other acts to keep the energy up, like a Zumba instructor who comes in and leads everyone in Zumba. On the sides, we have lower energy games as well as food for those who might not be into dancing. And of course, we have the B+ heroes and their famlies come and participate in all of the festivities which is amazing because they're really the reason why we do what we do. 
TV: What are you looking forward to most in this year's NOVAdance? 
JR: I'm really excited about seeing how it all comes together. For example, seeing the Morale Committee being so involved and pledging to raise at least 167 dollars per person and staying the entire 12 hours. I'm also excited to see the freshmen Sidekicks have a great time and team leaders hyping their teams. Most of all, I'm excited for us to provide such a special day for our B+ heroes and their families. 
TR: Other than the day itself, I have been really excited for our events leading up to NOVAdance. For example, I've helped organized the Silent Discos throughout the years and it's awesome to see how people really enjoy them and come out to support the B+ heroes. I remember all of the struggles we had getting our roots down in the past few years, and this year, we get to watch NOVAdance continue to grow and become a cornerstone event at Villanova after we leave. 
TV: What events are coming up to benefit NOVAdance?
TR: We have a few canning trips coming up during which people who sign up can go into the city and ask for donations on the streets, which is always  fun! We are also in the middle of an email campaign to push fundraising. Basically, we have email templates that participants can send to their family members and friends to donate. 
JR: For the most part, we are currently focused on supporting everyone in their fundraising efforts. We'll also still be selling Chick-Fil-A to benefit NOVAdance.
TV: What are some ways students can get involved in NOVAdance? 
JR: The great thing about NOVAdance is you can participate in any way you want. You can sign up online to start a fundraising page or you can come for a few hours on the day of NOVAdance. We also have a few other different roles that people can get involved in. We have our Sidekicks, which is a special committee for freshmen. We have the Morale Committee, which anyone can join, and these individuals pledge to raise at least $167 for the B+ Foundation, as well as stay the full 12 hours of the dance marathon. We also have team leaders, who are the liaisons between the committee and their student organization. It's really up to you to participate in any way you want. You can sign up online to fundraise or come for a few hours on the day of NOVAdance. Any way you want to fight pediatric cancer, there's always room for you in the NOVAdance family.