King Princess in Philadelphia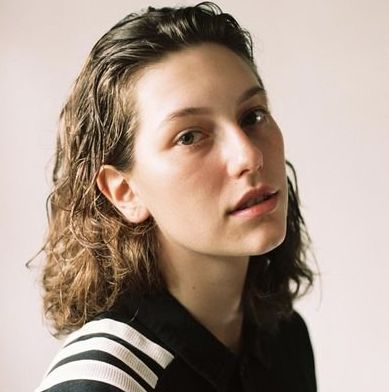 Elizabeth Wetjen Staff Writer
February 5, 2019
Mikaela Straus is only 20 years old, but when she runs on stage, the crowd (consisting of mostly  women) immediately goes wild. 
Her face is almost bare of cosmetics, and she wears a simple white t-shirt, contrasting her energetic, quirky stage presence. Her personality is anything but plain as she jokingly warns the audience that she can hear everything that they say about her in the small venue. 
Known by her stage name, King Princess, the young rising artist is known for her empowering alternative pop songs, which are usually dedicated to her female love interests. She is both genderqueer and gay, and her music reflects this identity. 
King Princess performed at the Theatre of the Living Arts (TLA) in Philadelphia this past Monday for a concert during her national tour. 
Between Juul hits and jokes about marijuana and lesbians, which were met with cheers from her audience, King Princess sang some of her top hits. "1950", "Talia", and "Upper West Side" were some of the crowd favorites, but she did not perform her hit song, "Holy" at the show.  Instead she chose to promote her newer songs. 
Despite the missing track, King Princess still managed to keep her fans entertained by collecting undergarments that were thrown at her in a container and giving a shout-out to all of the "straight people" in attendance, including her "one and only" ex-boyfriend. She introduced the members of her small band during a break between songs, who seemed equally as relaxed as the singer. 
Although her vocals got her a record deal with Mark Ronson of Zelig Records, King Princess is a multi-instrumentalist who can also play the guitar, bass, piano and drums on her own. When she was not dancing across the stage as she sang during the show at the TLA, she picked up her guitar and rocked out with the band. 
Jenna Brignola, an openly queer senior at Villanova and devoted King Princess fan, attended both the show in Philadelphia on Monday and the show the previous night in Washington, D.C. She gushed about King Princess and both of the shows that she went to with another Villanova student, Danielle Perra.  
"It was so comforting being in an environment where most of the people were queer, and the music itself was queer too," Brignola said. "I liked the crowd in Philly much better. It was more chill, with a feeling of community."
During her tour, King Princess is scheduled to perform at several major venues, including Coachella Music and Arts Festival held in Indio, California and the Governors Ball Music Festival on Randall's Island in New York City. She has stated that an upcoming full-length album is in the works, and that she plans to release it soon.