Active Shooter False Alarm Exposes a Sickening American Reality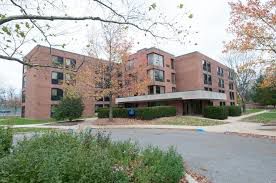 I thought Villanova was different. I don't know why I did. Maybe it was the bubble of Radnor making me feel disconnected from the "big, bad" city. Maybe it was the emotional security I receive from my friends around me. Maybe it was the work of Villanova University Public Safety protecting our campus. Or maybe it was only ignorance.
I, luckily, was off-campus. I was at Snap Pizza, just a mile and a half from Villanova. My friends and I saw police vehicles speed past us as we waited for our food orders. The cars were soon followed by receiving the one text I never thought I'd receive. 
The following 37 minutes were filled with confirmations of safety from friends, baseless speculation about the true events unfolding, but most of all, fear. 
The first thing I did was call my mom.
"Hey mom, I'm off-campus and I'm safe so don't be scared, but there is an active shooter on campus by the freshman dorms." I ensured her I was okay and safe, not telling her about the worry I had for my friends. Not wanting to get her worried, too. I then told her I'd keep her updated, and hung up with an "I love you."
After I hung up, my mind ran wild with worst-case scenario possibilities. I focused on friends I know who live on South campus and the last time I saw them. What was the last thing I said to them? What if that was the last time I'd seen them?
I started texting my friends. Simply asking the only question I could think of, "Hey, are you safe?" 
First, I messaged freshmen friends, and I then messaged everybody I could. As the confirmations flooded in, I felt a little more at ease but still terrified. 
Eventually, as the truth revealed itself, I calmed down. I realized that it was a false alarm, but one question could not escape my thoughts. I sat there in Snap Pizza, physically disconnected from the events but emotionally linked nonetheless, and I asked myself, "Are we really just as susceptible to the same danger as everyone else?" 
That's when the truth sunk in for me: we've always been. 
As of August 31st, 2019, there have been 297 mass shootings in America in the past calendar year. That's 1.2 shootings per day. Or at least, when you use the definition of a mass shooting as "three or more shot in one incident, excluding the perpetrators, at one location, at roughly the same time," according to Stanford University's MSA Data Project.
Whether that's the definition you choose to use or not, the actual number doesn't matter. The injuries, deaths, and traumatized loved ones pile up regardless. 
My first personal exposure to mass shootings was last October, following the mass shooting at the Tree of Life Synagogue in my hometown of Pittsburgh. I honestly did not know much about the Tree of Life Synagogue before the event; I lived on the complete opposite side of town. I didn't know anybody there, I didn't know any relatives, nothing. Still, it felt like this was personal. Somebody senselessly took the lives of 11 people from my home. 
I didn't know anybody from the Tree of Life Synagogue, but I mourned them. Longer than I had with events like Stoneman Douglass, Sandy Hook, or Aurora. Yet, like a lot of people without a true connection to the events do, I moved on. Not everybody has the privilege to be able to move on. It's easy to forget the people that can't move on. The congregation of the Tree of Life Synagogue. The community of El Paso, Texas. The parents and families of the elementary school students at Sandy Hook. The current students and faculty of Columbine High School, who likely weren't at the school or even born yet when the culture-changing massacre occurred in 1999. The list goes on for decades, and will likely go on for decades more.
Fear has become a part of the American lifestyle. No matter where you go, you're at risk of being a victim of a mass shooting. Schools of all levels, nightclubs, garlic festivals, country music concerts, bars, churches, synagogues, Walmarts, anywhere. 
This climate of fear that has emerged in our country is dangerous; according to Chapman University's 2018 Survey of American Fears, 41.7% of American citizens are "very afraid" or "afraid" of a random mass shooting. Fear and anxiety, at least in college students, can lead to less productivity, loss of sleep, worse diet, worse mental state, and more. That doesn't even touch on effects on others in life. Imagine the fear of the people in everyday life around you. Shopping in the same aisles as you. Attending the same concerts as you. Sending their children to the same school as you. Sharing the same country as you. 
Sure, Monday was a false alarm. But for the brief 37 minutes between the active shooter alert and the all-clear, Villanovans had become another statistic. The effects of that fear are real, even if we were one of the few lucky ones who can say it was just a false alarm. 
No matter where we are, no matter how hard public safety tries, no matter how different we all say our community is, Villanova is the same. 
I used to think Villanova was safe. Now I know that's naive. Because nowhere is.