The future looks brighter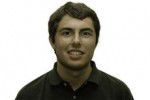 Hillary Clinton scares conservatives. She scares them so much that Republican debates have become a forum for each candidate to declare why he is the best candidate to beat her in the general election. The entire campaign is a discussion of Clinton and hence a reminder that she has a solid chance of becoming the next president.
The major story of this election has been the fact that conservative voters are not enthused. No one has bothered to ask what exactly conservatives are supposed to be excited about.
With the election only a year away, it is entirely appropriate to discuss the 2012 election. In reality, it is a little ridiculous to think seriously about an election that is so far away, particularly because the current election still has so much excitement to offer. Furthermore, the candidates for the next one are building their resumes now. For those who are feeling morbid about the future of the GOP, though, some new stars are beginning to burn brightly.
Just over a week ago, Bobby Jindal was elected governor of Louisiana. At just 36 years old, he will be the youngest serving governor in the United States. He has a background in health care and public policy, having worked for the Department of Health and Human Services and administered the Louisiana Department of Health and Hospital. Jindal ran for the governorship in 2003 but lost to outgoing governor Kathleen Blanco.
His platform for this election focused on economic development and rebuilding what was lost in Hurricane Katrina. Many elections in Louisiana need to go to a runoff, yet Jindal managed to win a full majority on the first ballot. This former Rhodes scholar creates excitement as someone who gives the impression that he is well-informed and committed to success.
Elsewhere on the Gulf Coast, Charlie Crist is becoming the "cool kid" in Florida. The 51-year-old governor has made a positive impression across the state in his efforts to reach out to different constituencies, especially those beyond the normal Republican voting blocs.
Crist accepted the state NAACP's invitation to its convention, a trend which no upper-tier Republican presidential candidates followed. Crist has even reached out to young people: recently, the governor made an appearance at one of Florida State University's popular student bars.
As scary as Clinton may be, it is unnecessary to spend the entire campaign talking about her. Voters will not be excited until a candidate decides to lead. The constant chatter about Clinton only drives conservative voters away.
If the current campaign continues to be a contest to see who deserves to debate Clinton, then maybe the best hope is to start getting excited about those young and energetic candidates for 2012. Maybe they will take more initiative and lead.
——————–
Ryan Bendinelli is a senior political science major from Millington, N.J. He can be reached at [email protected]