The times, they are a-changin'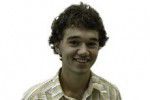 Look around. The world is changing faster than we'd like to believe. Industrialization has brought us wonderful things, big things, terrible things, and now as we move forward into a cloudy, post-industrial future, we will have to deal with its repercussions in our skies and in our lives. The climate is changing, and if we want to continue dwelling on this world, we're going to have to find a way to change too.
This transformation can't be achieved without us – the youth – and it's about time to take our future into our own hands. Too long has our nation ignored the pressing ecological crisis, and too long has our generation (those who stand to inherit this warming world) allowed them to. We must rally and fight for the burning question of our future before it's too late.
We can start by taking a long, hard look at the way environmentalism has evolved in the past few decades and end the policies that have failed to break ground at home and abroad. Restricting economic growth for the sake of environmental change will never appeal to those who are poor. Environmental change cannot come without social change. We must therefore break down the long-standing distinction between man and nature and realize that economic growth and the alleviation of poverty and violence are just as much environmental issues as rainforest preservation and carbon emissions.
A policy of limits will never work for the rapidly developing countries of today. One only has to look to China and Brazil to see how pollution and forest preservation policies are working. (In short, they aren't.) It is unrealistic to expect a nation that is just beginning to see the benefits of industrialization to stop growing for the environment's sake. That is why we need to stop pressing the restrictive environmental agenda of the past onto developing countries. We need to look ahead instead and lead the way with a new, progressive plan to respond to these environmental and socio-economic problems.
Many environmental scientists propose that if the United States does not reduce its emissions by at least 70-80 percent by 2050, global warming will reach a level that will lead to cataclysmic environmental (and social) repercussions. No amount of carbon cuts or efficiency increases can wean the world off its fossil fuel addiction and achieve this kind of progress so quickly. What we need is not marginal pollution reductions but huge investments into an energy revolution.
America has shown its innovation time and time again throughout history, creating cutting-edge technologies and industries that have changed the way our world works. We integrated America through huge investments into building railroads and highways. NASA and the aeronautical industry were created with a big dream – to walk on the moon. Vast investments in computer technology in the '60s brought the price of silicon chips from $1,000 to $20 in just a few short years, giving birth to the Internet. Each of these innovations created bustling, progressive industries that have proven hugely profitable for the American people.
Today, it is time to invest again in our future. We need to convince our representatives in Washington to adopt a more ambitious and forward-thinking plan toward dealing with the global warming crisis. We must take the lead in creating new technologies that will drive the cost of clean energy down to compete with oil and coal. These investments will foster a new clean energy industry, one that has the potential to create millions of jobs.
I challenge you to learn more and to do something about your future. From Nov. 2-5, thousands of young environmental activists from around the country will gather in Washington D.C. for PowerShift 2007. We will stand up for our future and make sure our representatives in Washington know that we want progressive action to solve the climate crisis. It's time to hold our politicians accountable for protecting the future of man and the future of the world. Don't forget: the power is yours.
——————–
Jake Schoneker is a senior political science and humanities major from Lansdale, Pa. He can be reached at [email protected]