Out of Bounds: Christmas shopping ideas for your favorite athletes, the Tigers steal Miguel Cabrera and Week 14 NFL Picks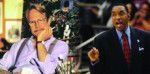 The 12 days of Christmas, sort of
I know not everyone is interested in the traditional sports, and Out of Bounds often focuses on the traditional sports trinity of baseball, basketball and football. However, I've been looking to expand the page's horizons for a while now and think I've stumbled upon a sport that even the non-traditionalists could enjoy. It's World Series is even happening right now.
I'm talking about shopping. Don't think shopping can be considered a sport? Well, I know it's a bit of a stretch, but think about it. You need endurance, cutthroat negotiating skills and a killer instinct to be at the top of your game.Fine, I don't buy it either, but I'm going to, nonetheless, take a 12-day shopping marathon to pick up some much-needed gifts for some of sports' most famous and infamous players and personalities.
On the first day of Christmas, I'd like to make the NBA just a little bit more exciting by giving the Portland Trail Blazers Greg Oden. Out for the year, Oden is a complete afterthought, but there will be plenty of excitement in Oregon over his return next year.
Speaking of making things more exciting, I'd like to use the second day of Christmas to get the Cleveland Browns, one of football's most exciting teams, a defense. If they're going to make the playoffs, they're going to need one. With that offense, they can certainly grab a Wild Card spot, but going much further in the AFC will be tough without a D. It's a shame too because they've been one of the few bright spots in a season mired in mediocrity.
While we're on the topic of giving people a better chance at things, I decided to pick up a spot in the BCS Championship Game for Hawaii. They were undefeated, and talk about fun to watch. After seeing what Boise State did last year in the Fiesta Bowl, I'd love to see Hawaii on a bigger stage. Because of a weak schedule, however, Hawaii ended up getting less play than McLovin, the 25-year-old Hawaiian organ donor.
On the topic of "Superbad," the two-disc special edition DVD is probably the only thing that could make the Miami Dolphins smile these days, so I grabbed one for them on the fourth day of Christmas. Take it from a Jets fan: losing to the Jets by 27 is probably one of the few things worse than being a Jets fan.
Before we let "Superbad" go, we've got to mention Eli Manning (who was super, super bad against the Vikings) and use the fifth day of Christmas to get him a laser rocket arm. His brother, Peyton, got one for Christmas a long time ago, and Eli had better get one soon.
Speaking of giving someone a boost, I went out and bought an entire fan base for the NHL on the sixth day of Christmas. It's really a shame no one follows it. I've really been considering following it just so I can understand what Barry Melrose is actually saying in that perplexing Canadian accent of his.
On the seventh day of Christmas, I decided to help someone else in dire straits and get ESPN NFL analyst Emmitt Smith a "Speak and Spell." He was great on "Dancing with the Stars," but his first season has been let's just say not-so-overly-greatness-achieving-ish, or something like that.
To help Emmitt keep his NFL teams straight though, I went out and got everyone on the Patriots a black-and-white striped shirt on the eighth day of Christmas. I figured that it may be real confusing to casual fans who jump in during the postseason that the Pats are wearing different jerseys from the rest of their teammates on the field.
Speaking of those used to being on top, I wanted to get Kobe a time-traveling DeLorean on the ninth day of Christmas so that the Patriots wouldn't be the only dynasty around. If Kobe had never wished Shaq away (and visited Colorado), the Lakers could have won like nine championships.
On the subject of championships, on the 10th day of Christmas I went bargain shopping and got the BCS a bracket poster (see Real Men of Genius for the obvious explanation).
Finally, I went home for the holidays and tried to help out two lost execs in New York. On the 11th day, I decided Hank Steinbrenner needed some chill pills. He needs to let Brian Cashman be the GM and just worry about trying to hook up with his favorite actress, Jennifer Love Hewitt.
On the 12th day of Christmas, I got Isiah Thomas the game of "Clue," because its the only way he'll get one. Merry Christmas, everyone!
The Tigers steal the show
Last week this spot was used to lament how the same few teams were bound to acquire every star in a small market for what seemed like all of eternity. Whether it's A-Rod, Johan Santana, Dan Haren or Miguel Cabrera becoming available, it seems like only the Yankees, Red Sox, Angels, Dodgers and Mets are even candidates to pick these guys up (the Cubs would have been if it weren't for that little $300 million spending spree they went on last offseason).
But along came the Tigers to stun everyone and pick up Cabrera and Dontrelle Willis from Florida. The Marlins are notorious for dumping anyone and everyone on their team with talent, so it was only inevitable before those two left Miami for greener pastures. Now Detroit, 2006's feel-good story turned one of 2007's disappointment, has become a juggernaut overnight. Willis had a down year last year, but with a rotation of Verlander, Rogers, Bonderman and Robertson, Dontrelle could be this team's No. 5 starter. But the steal is Cabrera, a 24-year-old stud who joins Ordonez, Sheffield, Granderson, Polanco, Guillen and Renteria and Pudge in a lineup even Beckett and Santana would be scared to face.
Lucky 7 NFL PicksWeek 14
BILLS (-7) over Dolphins: The Dolphins squandered their best chance to avoid the 0-fer. Now the pressure will continue to mount each week, and Buffalo is a real tough place to play. Not even the Bills want to be there in December.
Browns (-3.5) over JETS: The Browns are the Rodney Dangerfield of Vegas. This line is more of a product of disrespect for Cleveland than it is respect for the Jets.
PACKERS (-10.5) over Raiders: When Brett Favre jumps into a body of water, he doesn't get wet, the water gets Brett. Or was that about Chuck Norris, or Jack Bauer?
Colts (-9.5) over RAVENS: Baltimore almost restored everyone's faith in all that was holy this week, but the Patriots and their friends in the striped shirts made sure the unbeaten streak continued. Baltimore gave New England its best shot last week. It'll be tough for them to do it again against the Colts.
JAGUARS (-10.5) over Panthers: The Jaguars came close to pulling off the upset over Indy last weekend and will be out for revenge this week. They're getting an easy one served up for them this week.
Chargers (Pick 'em) over TITANS: If betting were legal, I wouldn't even put a nickel on this game. But the picks are free, so why not?UPSET SPECIAL
Giants (+3) over EAGLES: Surprised by this line? It's not like the Giants needed any extra motivation to try to end Philly's season.Last Week: 3-4-0Season: 51-34-5
Real Men of Genius
This week, we salute you, BCS. Come on, you had to know this was coming. It's that time of year again. This year's victim is, without a doubt, Missouri, getting "el shaft." The Tigers were No. 1 two weeks ago, and now they're in the Cotton Bowl. I guess it's better than landing in the San Diego County Credit Union Poinsettia Bowl (say that three times fast). Kansas, despite not playing for the Big 12 Championship, is the one being blamed for "stealing Missouri's spot," and rightfully so. Kansas, due to an odd scheduling quirk, didn't have to play Texas or Oklahoma this year, had the 88th strongest schedule in the country according to the Sagarin ratings and lost to Missouri head-to-head. Now if we only had a playoff system, maybe the teams could figure out this mess themselves. I know it's crazy because we all know no one likes March Madness, but think it over, BCS.
YouTubin'Clip of the week
See the video atyoutube.com/villanovansports
Frank Caliendo has already achieved the honor of winning the first (and only) spot in the YouTubin' Hall of Fame with his John Madden impression. Now, he's struck again, entertaining hoops fans with his impressions of Marv Albert, Bill Walton and Out of Bounds favorite Charles Barkley. Give him a break for all the "Frank TV" ads and check this out.