Search for South Campus shooter pending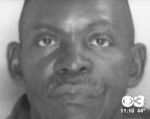 Exactly one year ago today, Villanova freshmen and sophomores living on South Campus awoke to the sound of gunshots outside their residence halls.
While portions of the University, as well as surrounding area schools, were placed on lock-down as a result, police and S.W.A.T. teams were unable to find the person responsible for firing the shots.
Now, reports have surfaced saying police may have an idea as to who this armed man was.
A recent news report aired by CBS3 on Nov. 28, cited the alleged suspect to be Willie Brooks, a 58-year-old man.
CBS3 reported that Brooks has been charged with 92 different crimes in the past.
While this information may provide relief for students and residents in the neighborhood in which the shooter disappeared that night, Radnor Police believe that CBS3's report was released too soon.
In a recent interview with The Villanovan, Radnor Police's Administration Lieutenant Anthony J. Antonini III was unable to release the specific information that the CBS station had mentioned in their report.
"We do have a strong suspect in this investigation," Antonini said. "However, I believe the information that was released was premature. We currently have not charged the suspect as of yet."
CBS3 mentioned that tests had been carried out on the gun that Brooks was carrying when he was arrested in July, and the results matched the information that police had gathered from the gun that was used in the shooting in the Villanova neighborhood.
The alleged suspect fired approximately 10 shots at Radnor Police after being confronted for behaving suspiciously.
The shooter then managed to elude police and S.W.A.T. teams as they scoured Villanova's campus and the surrounding neighborhood with police dogs, search-lights and a number of officers. Little information was therefore gained by the hunt.
Brooks was arrested for alleged burglary in Newtown, Pa., which is approximately 45 minutes away from Villanova University.