Spring Break Deals & Destinations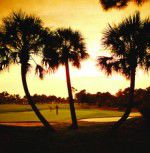 As the semester creeps closer and closer to that first week in March, time to book spring break trips is running out. While some students made down payments for their vacation plans as early as September, believe it or not, there's still time to ensure that you don't miss out on the midterm break fun.
Here are several options made to fit your budget, whether you're looking for an all-inclusive international jaunt or just a quick flight for a week to visit some of our country's coastal resorts.
Small budget
(Less than $1,000)
While venturing outside of the country might seem like the best bet for the under-21 crowd, there are plenty of destinations inside the United States that won't break the bank.
Daytona Beach, Fl., has been a tourist hot spot for well over a decade, made famous by MTV's Spring Break productions. While the city has seen a decrease in prominence in recent years due to the popularity of other locations, Daytona has a lot to offer to those wishing to stick to a budget.
Flights start as low as $230, and hotel shuttles run frequently. For a group of five, hotel for five nights runs as low as $245 at the Fountain Beach Resort located right on Daytona Beach. Booking this trip through Spring Break Direct offers an additional "party package" for free that entails a variety of discounted entry and amenities at area clubs.
Panama City, Fl., is located on the inner coast of Florida within the Gulf of Mexico. A bit pricier than Daytona, Panama City has become the center of Florida's spring break activity in recent years. Flights directly to the city start at around $750.
To save money by flying into Tallahassee, flights are as low as $348. To travel in between Tallahassee and Panama City, Avis Car rental has rates as low as $35 a day and rents to those 21 and older.
While accommodations vary in prices, Student City offers a five-night stay at the Paradise Found Resort for $249 per person for a group of five, and $269 per person for a group of six. The resort is located a few blocks from Panama City's late-night attractions, and a "Panamaniacs" party card can be purchased for $40.
Lastly, one of the most overlooked Spring Break destinations is South Padre Island. Located at the southern tip of Texas along the Gulf of Mexico, the island offers a resort taste similar to Cancun and Acapulco without the hassle of international travel. Flights purchased from Expedia.com run as low as $392, and Spring Break Direct offers a five-night package at the four-star Saida Towers for as low as $349 per person for a group of five, including a party package and a meal plan.
Bigger Budget
(Greater than $1,000)
International vacations, particularly in the Caribbean, can get pretty pricy at times but focus on all-inclusive deals.
Punta Cana, located in the Dominican Republic, has recently become a world-wide tourist destination. Mostly a resort island, Punta Cana offers many off-resort excursions, like snorkeling, scuba diving and other outdoor activities. But even if you're not interested in those ideas, there's plenty to do within your hotel.
Ocean Bavaro Spa & Beach Resort offers all-inclusive deals through Student Universe for a four-person group starting at $1,399.99, including hotel, air- fare, food and drink specials. The resort boasts eight restaurants; six bars, including the pool's "swim-up bar"; and an unreal view of the Caribbean.
Another Caribbean location commonly frequented by spring breakers is the Bahamas. Located in Nassau, the Nassau Palms Resort starts at $879 per person for a week-long stay for a group of four, covering hotel and airfare, but a platinum package can be purchased for $199 that includes free cover and open bar at two specified clubs each night, one daytime beach party and a concert.
Meals are an additional cost, but the hotel boasts two restaurants and a lounge.
The prices mentioned do not necessarily include tax and additional fees might be incurred depending on the travel agent. The sooner trips are booked, the less the cost, but be aware that changing or cancelling plans will also incur fees. Make sure to plan wisely, and you'll be assured a fun and memorable spring break!