KERNS: The power of 'Nova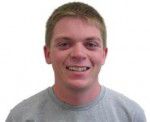 What does the power mean to you? Influence? Strength? Command?
Some see power as a means to a greater end. Some see it as a way to cure social ills. Some see it as a way to control others. The University sees it as a selling point, as a way to attract potential students, as a way to emphasize our illustrious reputation.
I'm sure you've seen the University's commercial air during basketball games, talking about the "Power of Villanova." Frankly, I thought the spot was a bit lacking in substance, despite the verve of its delivery.
If any of us had any doubt about the power of Villanova, surely that was all assuaged in the past two weeks.
Last week, I had the opportunity to have dinner with a member of the Board of Trustees and his family, and much of the conversation was related to what that commercial sought to get at – a distinguished institution of higher learning where community is essential, tradition is revered and admired, pride is abundant and potential for the future is boundless.
Just since spring break, the campus has been beyond alive. We've had Michelle Obama rock Jake Nevin Field House, we've had it announced that Sen. John McCain will be visiting campus with '07 Commencement speaker Chris Matthews for a "Hardball College Tour" broadcast, we've had tremendously poignant and spiritual Palm Sunday liturgies, we've had an amazing Acapellapalooza and, of course, we've had our men's basketball team improbably advance to the NCAA tournament Sweet 16 for the third time in four years.
So, all things considered, it's been a good – and busy – couple of weeks for this University.
The question, then, is: What's next? What can we do to make it better?
The first answer is to beat Kansas tomorrow night. The second answer encompasses everything great about Villanova, its tradition and its community – let Villanova be Villanova.
The second answer is to realize that we are a major University where not everyone agrees with Church teaching and that we are open to hearing people who may not agree with every last iota of Holy Mother Church's pronouncements.
If people want to get all bent out of shape because we allowed Michelle Obama to speak because her views aren't entirely in line with Catholic teaching, then I suggest they join us in the 21st century.
I've heard a retort that the visit didn't serve an academic purpose. My answer is that it did serve an academic purpose. Villanova is now engaged in a monumentally important election in this country's history, and the University needs to take every opportunity it gets to bring its students closer to the national conversation.
Let's also realize that Villanova stands at the apex of the national discourse simply by virtue of its geographic location.
Delaware County is sure to be a major pivot point in the Pennsylvania Democratic primary, and those students registered here are already highly sought after.
There are some who will say the University's Catholic identity and credibility was diminished by Michelle Obama's visit. What, then, of the beautiful Palm Sunday liturgies? What else could express the Catholicity and Augustinian fervor of Villanova than the celebration of Mass?
In this mixed-up world of ours, the University attempts to present its students with as many opportunities as possible to be informed and successful.
Now-deceased Rev. Al Smith, O.S.A., wrote to high school students in the 1960s, "Be hungry and even greedy for the knowledge that we impart to you during your four-year stay with us … Never forget that you personally are hope of the future and that your light is to provide the solid … leadership that this sick old world of ours so longs for today."
That message is now, more than ever, critical to the power of Villanova. That's what undergirds the substance of the commercial – the importance of preparing today's students to lead the world of tomorrow through innovation, discovery, community, inspiration and excellence.
There are only five weeks left in the semester; let's electrify this campus so that they have to build a new transformer to contain the power of Villanova.
We can start by winning tomorrow night. Go 'Cats.
——————–
Bryan Kerns is a freshman honors and humanities major from Drexel Hill, Pa. He can be reached at [email protected]