Taking a look back at Von Euw and Pedra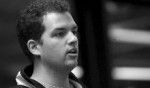 The beginning of April featured debates between candidates running for president and vice president of the Student Government Association. This year, however, was the first time since 2006 that seniors John Von Euw and David Pedra were not in contention for these positions. Soon to be graduates, Von Euw and Pedra have been active in areas such as external and internal affairs and University relations in their tenure as president and vice president of SGA.
For Von Euw, the ambition to be involved in student government began when he was in high school.
"In high school I was very involved with student government, and I think that my passion for it continued into college when I first applied for a spot in SGA as a freshman," he said.
The Boston native received a position on the Campus Improvements Committee during his first year and then proceeded to join the Concerns and Issues Committee thereafter.
When news arrived that they had won the 2006 SGA election, Von Euw and Pedra immediately shifted gears.
During the first few months of their tenure, both men agreed that SGA needed to boost its recognition in order for the student body to become aware of its purpose and activities. Before their election, the SGA office, located on the second floor in Dougherty Hall, did not open its doors to visitors.
"A lot of people did not know exactly what SGA did for the Villanova community," Von Euw said. "We needed to change that."
The officers coordinated with faculty and administration on the Campus Master Plan, which creates a roadmap for future construction, renewal and maintenance of Villanova's campus.
Pedra worked with the Administrative Services Committee with the goal of evaluating and addressing the facility and space needs available to the University community, including location, adjacencies and infrastructure. Von Euw participated in the Student Experience Committee, which focuses on evaluating space needs related to a student's experience outside of the classroom, including living, dining and recreational experiences on campus.
The officers later spearheaded the organization of the men's basketball lottery, which has drawn some serious criticisms over the years.
"The basketball lottery definitely consumed a lot of time, but the most recent improvements should allow the system to firmly stay in place for some years," Von Euw said.
Von Euw and Pedra also managed SGA's public relations component, acting as liaisons between the administration and the student body.
Sophomore Andrew Iby, co-chair of SGA's Judicial Affairs Committee, commented on their innate ability to effectively lead such a large organization and still manage to show personal care toward the committee leaders and their members.
"As a freshman and thereafter rising sophomore, it was nice to see these two juniors run the association," Iby said. "They always made me feel welcome and offered me a leadership position and constantly made sure that I was doing alright."
Iby also said Von Euw was one of the main catalysts for persuading him to join Blue Key Society.
In their two-year tenure, Von Euw and Pedra successfully created an open-door policy for communication between members and students, as well as solidifying a basketball lottery system while working with the Campus Master Plan.
"They definitely will be missed because they accomplished so much," Iby said.
What now lies ahead for these two? Both have committed to the Teach for America program, which offers them a teaching position at a secondary level for two years.