SCHONEKER: A sustainable campus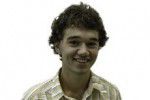 In June of 2007, University President Rev. Peter Donohue, O.S.A., signed the President's Climate Commitment, a framework for addressing global warming by creating climate-neutral campuses across the nation. By joining hundreds of other universities in signing the commitment, Villanova has embarked on a path to reduce our carbon emissions and combat climate change.
The signing has sparked a flurry of environmental changes on campus. The Climate Commitment Team is working diligently to seek out ways to reduce our carbon footprint. All future campus construction projects (including the new nursing and law schools) will be LEED certified by the U.S. Green Building Council. Villanova participated in Recyclemania, a 10-week contest among college campuses aimed at reducing solid waste. Part of Villanova's Campus Master Plan is to expand Mendel Field and eliminate inner campus roads to create more green space on campus.
The University and the administration are to be commended for joining the campus sustainability movement and taking steps toward fulfilling the President's Climate Commitment. However, there is much more to be done to actually make climate neutrality a reality at Villanova.
wTomorrow at 3 p.m., the Villanova Environmental Group will host the Earth Day Rock n' BBQ at the Oreo, a concert to celebrate and promote sustainable practices at Villanova. At the event, VEG will present a proposal to the student body that it believes would be both attainable and effective in reducing our emissions. There are several key areas that must be addressed.
First, we need to join the energy revolution and begin buying our electricity from renewable resources like wind and solar power. The growth of these technologies will be crucial in coming years to combat global warming – but they require investment in order to become affordable and widespread in the long-term.
Villanova has a chance to significantly reduce its carbon footprint while helping to foster the growth of alternative energy. The administration must introduce renewable power into our energy grid immediately with the goal of achieving 15 percent electricity from renewable sources by 2010.
Second, we need to reduce the electricity that we use on campus by making better use of compact fluorescent light bulbs. Many buildings on campus already use fluorescent bulbs – but we should make sure that CFLs are used in every building and are easily available for students to buy.
We need a plan to focus attention on West Campus, where each apartment is outfitted with four incandescent floor lamps. By converting these lamps to CFLs, we can greatly reduce our energy demands and electricity costs for the next 10 years.
Third, we need to continue to encourage recycling at Villanova and reduce solid waste. Participating in Recyclemania was a good step, but our Waste Minimization ranking of 78th out of 87 participating schools shows that there is much work to be done.
There must be an initiative in which each Villanova student would receive a SIGG reusable bottle to use at home and in dining halls. This bottle would involve students in our sustainability effort and grant a discount off all drinks in dining halls. If put into action, this initiative would greatly reduce plastic and paper waste from Dining Services and give students an alternative to bottled water – an industry that emits millions of tons of carbon dioxide every year.
Finally, we need to take steps to improve public transportation and reduce automobile use among Villanova students and staff. The campus changes proposed in Villanova's Campus Master Plan have potential to make our campus more beautiful and more efficient. We must match the new construction project, with an ambitious new transportation infrastructure that will reduce carbon emissions and provide convenient travel for Villanovans.
One way to accomplish this is through a bike rental program. Villanova would provide a fleet of bicycles for student use for a low cost and create of more bike racks and shelters to encourage students to bring their own bicycles. Such a program has the potential to reduce campus traffic and parking shortages, help to lower emissions created by Villanova motorists and promote overall student health and happiness through outdoor exercise.
These are four things that we can do now to make Villanova a cleaner and more sustainable campus.
——————–
Jake Schoneker is a senior humanities and political science major from Landsdale, Pa. He can be reached at [email protected]