KERNS: Some brotherly love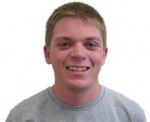 Philadelphia is commonly referred to as the city of brotherly love. Wouldn't it be perfect for a university founded by a religious order marked by its brotherhood to engage with the city described as fraternal?
At this University we speak so often of how the Augustinian character has been indelibly conferred upon Villanova. The opportunity for us to engage with Philadelphia on all types of initiatives, academic and otherwise, could encompass all disciplines and a wide range of experiences for our students.
The University's involvement with the city is well-documented. Examples include students in the Service Learning Community working in city schools and with city organizations. Villanova has formed a partnership wtih teh School District of Philadelphia to work with the Microsoft-founded School of the Future.
The Campus Master Plan talks at length about the University's association with Philadelphia. Isn't it interesting that the plan for future facilities attempts to contextualize the University's extensive history with the history of Philadelphia? Does anyone else think we ought to take a cue from that?
Much of that intertwined history will be realized next Monday afternoon in the Villanova Room, where Michael Nutter, the recently-inaugurated Philadelphia mayor, will speak at the first Dr. Claude A. Lewis Annual Symposium on Citizenship in a Diverse World. The theme of this year's symposium is "Sounding Themes."
It will include welcoming remarks from Dean of the College of Liberal Arts and Sciences Rev. Kail Ellis, O.S.A., a class with Claude Lewis and high school students from the aforementioned School of the Future, a paper presentation by Dr. Phillip Goff of Penn State's psychology department and a town hall meeting on the symposium's themes.
As the notion of citizenship in a diverse world resounds throughout the day in the interactions and presentations, it is important to realize that, as an institution of higher learning attempting a paradigm shift from a comprehensive regional university to a national research university, Villanova must engage with its surroundings, namely with those as culturally rich and diverse as Philadelphia.
That attempt at emphasis received its foremost reverberation in September 2006 when a large pre-Inauguration extravaganza was held in the Philadelphia Museum of Art.
However, it cannot stop at lavish parties. Board of Trustees Chair John Drosdick is also the CEO of Sunoco, a company with significant historical links to Philadelphia. Sunoco was founded by the Pew family, who also founded the Pew Charitable Trusts. Surely the University could use that link for service to the city.
Let's take a look at this from a selfish perspective: wouldn't it benefit the life of the University if its students were to be working at the many institutions that Philadelphia has to offer?
Wouldn't it benefit both our students and city government to have an internship program with the Mayor's Office? After all, isn't this the same mayor who proclaimed that it was a "new day" and a "new way" for the city? Don't you think Philadelphia could benefit from innovative and efficacious ideas emanating from the minds of Villanova's finest students? Nor would such a program necessarily be restricted to the political science majors – city government is expansive. There are many areas into which our students could jump headlong and fancy free.
Clearly, Villanova engaging Philadelphia on a far more comprehensive and coordinated level would benefit both the city and the University. The question becomes: how does the University go about it?
Well, we've got a leader with vision and creativity, and Philadelphia has a leader with vision and creativity. Perhaps University Father Donohue and Mayor Nutter ought to get together and talk about how the Augustinian values of unity, truth and love can be compatible with a "new day" and a "new way" for the city of Philadelphia.
You know what? I think that sounds like a plan.
——————–
Bryan Kerns is a freshman honors and humanities major from Drexel Hill, Pa. He can be reached at [email protected]