RONZONE: End the silence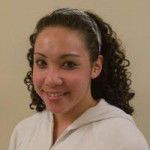 The charge against him is murder as a premeditated hate crime and gun possession. If convicted, the gunman will face 52 years to life in prison.
The most lenient sentence, then, means that Brandon McInerney would walk freely at age 66. Although they were not able yet to drive, the 14-year-old gunman and his 15-year-old target Lawrence King were not too young to become victims of a homophobic society.
Yes, both teenagers were victims – casualties of an America that is not absolutely accepting of homosexuality and is thus culpable for harboring the attitudes that spurred the act of fatal violence between the two boys.
Lawyers have a few weeks – until May 8, the date of McInerney's arraignment hearing – to decide whether the teenager will remain in adult court or return to juvenile court. The poignant reality, however, is that no legal proceedings – not even the conviction and life sentence of Brandon McInerney, will eradicate the intolerant mentalities that incite homophobic crimes.
The rulings of medical professionals have not changed those mentalities either. In 1973, the American Psychiatric Association finally removed homosexuality from the "Diagnostic and Statistics Manual of Mental Disorders."
The homophobic motives for the teenage gunman and the classification of the lifestyle as a psychological abnormality are without warrant at best and highly unethical at worst. King's premature death demonstrates how society still views homosexuality with contempt, judging it as a deviation from normal and correct relationships.
Lawyers and psychiatrists cannot alter this narrow-minded perspective of sexual identity. That is our responsibility. We cannot numbly allow these groundless points of view to thrive, to murder and possibly incarcerate our school-age population.
Tomorrow, the 12th annual Day of Silence, you will have the opportunity to promote acceptance of homosexuality. Vows of silence taken by students will bring attention to the "name-calling, bullying and harassment – in effect, the silencing – experienced by LGBT (lesbian, gay, bisexual and transgender) students and their allies," according to DayofSilence.org. This year's student-led call to action will honor the eighth-grade murder victim.
The Web site states that "500,000 students at nearly 4,000 K-12 schools, colleges and universities organized Day of Silence events" in the past. Despite this outpouring of support, some people refuse to respect others' right to live without verbal and physical abuse.
The Day of Truth, a project of the Alliance Defense Fund, "was established to counter the promotion of the homosexual agenda and express an opposing viewpoint from a Christian perspective," according to DayofTruth.org. The ADF states, "It is part of [GLSEN's] overall strategy to change how our society perceives homosexual behavior. But the Day of Silence is a misnomer because what is truly being silenced is the Truth."
Can anyone deny that a 15-year old is dead because of his sexual orientation? Can anyone say that raising awareness of the discrimination that our youngest citizens face is dangerous enough to warrant a counterargument?
The "Christian perspective" allegedly promoted by the Day of Truth is far from Christian – turn to theological statements for the actual Christian understanding of homosexuality. The pastoral statement, "Always Our Children," compiled by U.S. bishops in 1997, declared, "Every person has an inherent dignity because he or she was created in God's image. A deep respect for the total person leads the church to hold and teach that sexuality is a gift of God … Everyone should acknowledge and accept his sexual identity."
The intrinsic, divine worth of each person is indeed a true concept but one that will yield to public opinion of homosexuality if we do not take action. By taking a vow of silence tomorrow, you will commemorate Lawrence King, Brandon McInerney and countless other victims of homophobia. With time and diligence, we will no longer need to distinguish LGBT rights from the rights of other Americans.
——————–
Raquel Ronzone is a freshman from Philadelphia, Pa. She can be reached at [email protected]