Out of Bounds: Misadventured in the motor city and mlb prognostications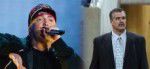 NCAA basketball in "the D" gets an F
I was among the few citizens of 'Nova Nation that traveled out to Detroit last weekend to see our Wildcats take on Kansas in the Sweet 16. While road tripping during my senior year of college with a bunch of my friends was a cool experience, the trip was less than perfect for reasons beyond the final score of the Villanova game. Join me as I reflect.
My second trip across the state of Pennsylvania confirmed the hypothesis I formed on the first trip: there is nothing between Philly and Pittsburgh other than State College. Seriously, that's it. There are even stretches in the middle where there isn't a single FM station. Hitting the scan button made our car's radio look like a gas pump's price display: racing upward at the speed of light with no end in sight.
But don't despair Pennsylvania residents. Your state was a dream to drive through compared to Ohio. One thing I will concede is that Ohio has some pretty nice rest stops. Sure, it is a bit unnerving that the state feels it necessary to put "please leave your firearms in your vehicles" signs outside each location, but some of the buildings themselves are really nice. Unfortunately, I decided to indulge in their less-than-healthy food options, visiting two Burger Kings and a Wendy's during the trip. One more Whopper with cheese and the Tigers might have been interested in signing me to play third base.
Finally, while driving through Michigan wasn't bad (note: I am contractually obligated to say that, otherwise my roommate from outside of Detroit will cry), the Motor City lived up to the hype and then some. The place is bleak, but I'll have to admit, driving on 8 Mile really inspired me to write. All I came out with, however, was a bunch of lyrics about how I can't stand my wife (even though I don't have one yet).
I've never been to London. I've never seen Rome. I've never visited Tokyo. But I can now say that I took time out of my life's existence to go to Detroit.
Best random moment of the trip: Michael Irvin checking into my hotel. He was wearing a coat that was long enough to serve as a Scooby-Doo disguise. He seemed miffed when he needed a photo ID to check into his room, probably because he knows that that kind of thing never happens to Jerry Rice.
But overall, the one saving grace of "the D" (as my afforementioned roommate, who is about as "hood" as an Abercrombie catalog, likes to call it) was the sporting venues. Comerica Park looks amazing from the outside. It's a gem. Across the street, Ford Field, where 'Nova played its hoops, was well-maintained and had a beautiful brick concourse. Unfortunately, only a handful of other buildings look like they were built after the turn of the century … the 19th century, that is.
While Ford Field looks like a cool place to watch a football game (or stage a "Fire Matt Millen" rally), it was an atrocious place to watch college basketball. This isn't a knock on Ford Field specifically, just the idea of a football stadium hosting basketball in general. At first, I just thought it was the fact that we sat in the cheap seats that made it seem like the place was dead. I felt like I was watching two guys play checkers from the Goodyear blimp. Seeing that this wasn't a viable option, my friends and I snuck down to the Wisconsin section in the lowest tier after the Badgers lost to Davidson. Still, not much excitement to be found, granted, neither game was a nail biter. But even during Stephen Curry's ridiculous hot streak or Kansas' NBA Jam-type dunks, the place's level of interest was at about the same level anyone's would be listening to someone else describe their recent vacation. "Oh, really? Well that seems nice."
As for our game, well, it was a less-than-spectacular ending to an incredible season. If only we made a few more outside shots, we would have been right in it, despite Sasha Kaun's best efforts to administer a "mid-air tea bag" to every Wildcat who took the floor.
But this season was a huge success. Think about it, Villanova. In what was almost a "rebuilding year," we made the Sweet 16. Don't believe me? Ask Duke's men's basketball team, they got to see the whole thing on TV for a second straight year.
While I was at a gas station in East Jabib, Pa., as Davidson's late-game heroics fell short, I'm really hopeful the Ford Field got beyond the "thank God it's over applause for a public speaker our teacher forced us to see" level for the Elite Eight game.
With all that said, I still wouldn't mind going back there to see Villanova play a game next year, but only because it means they'd be in the Final Four.
MLB predictions: guaranteed or your money back
Story that's too good not to happen: Ken Griffey Jr. is just seven homers away from 600. Finally, a home run milestone we can celebrate without a raised eyebrow.
Story that's too good to happen: Just because it's been 100 years since their last championship doesn't mean the Cubs will win the World Series. I'm sorry that that flies in the face of all the gimmicky "SportsCenter" spots they've run about it already …
Acquisitions most likely to pay off: Johan Santana gives the Mets the guy they need to bounce back from last year's catastrophe, while Dan Haren will team with Brandon Webb to give the D'Backs the edge in what could be a three- or four-team race in the NL West.
Acquisition least likely to pay off: For some reason, I just don't see Sidney Ponson putting the Rangers over the top. Seriously, Ponson is proof that being a major league pitcher gets you more second chances than being GM of the Knicks does.
Best division race: The NL East will be real fun to watch this year after all the back-and-forth in the offseason between the Phils and Mets. Now, imagine if the Braves are competitive …
Most unfortunate name for a prospect: Rays third baseman Evan Longoria needs to put up 20 jacks in the bigs before I can ignore his "Desperate Housewives" moniker.
Manager with the hottest seat: While I don't think the White Sox will be particularly good this year, Ozzie Guillen's job would be in jeopardy even if his team were good. He's always one tirade away from getting fired or run out of the state of Illinois. That doesn't bode well for job security.
Teams most likely to make the AL playoffs: Red Sox (East), Tigers (Central), Mariners (West), Yankees (Wild Card)
Teams most likely to make the NL playoffs: Mets (East), Cubs (Central), Diamondbacks (West), Phillies (Wild Card)
My World Series pick before I have any knowledge of trades or injuries: Tigers over Mets
Random Ruminations
I love moments like Kosuke Fukudome's homer and curtain call in the ninth at Wrigley to tie Monday's Cubs-Brewers game. I also love that every time I type the name "Fukudome," I give one of our copy editors a panic attack.
The Atlanta Hawks look they're heading to the playoffs for the first time since the '98-'99 season. While they haven't clinched, it would take a rally by my New Jersey Nets to keep the Hawks from getting there, so I have no problem giving an early "congrats."
Stephen Curry's value will never be higher than now, but I can never get on an athlete for choosing to stay in school. I just hope it works out for him because the guy is an insane talent.
While the four No. 1 seeds getting into the Final Four is a historic occurrence, only two of those teams have a good shot at winning it all, and it will take a huge game from Memphis to topple North Carolina.
I'm pretty interested in checking out "Leatherheads," not only because it looks like it could be pretty good, but because it might be the first sports comedy that's come out since "Major League II" that doesn't feature an on-screen cameo of the metropolitan area of Will Ferrell's crotch.
YouTubin' Clip of the week
See the video at
youtube.com/villanovansports
Major League Baseball's opening week means its time for most fans across the nation to get excited for the upcoming season. I'm sorry, Royals fans, but it looks like that doesn't include you once again this year. That's probably because this week's YouTubin' clip is more exciting than any of your team's games will be this year. But at least it does feature one of your players pulling off a couple of incredible feats of athleticism. Watch as outfielder Joey Gathright jumps over entire cars. However, before anyone watches this clip, I want it known that I do not condone or recommend trying to hurdle automobiles or becoming a Kansas City Royals fan.