A day to remember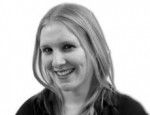 Today, Sept. 11, 2008, marks the seven-year anniversary of the terrorist attacks on the World Trade Center.
For many Americans, the day is a distant memory, reduced to nothing more than a series of images on a TV screen. It all seemed to happen so long ago – enough time has gone by for people to have moved on with their lives. Many are now seemingly unfazed by any mention of "9/11."
And yet, others still go ice-white and feel the hairs on the back of their necks stand up on end upon viewing these same scenes. Time may have passed, but the intense emotions associated with the images of burning towers and falling buildings may still feel very fresh in the mind of anyone with a personal connection to that day.
As a native New Yorker, I places myself in this category. As a 14-year-old high school freshman, I was forced to flee for my life along with 3,200 other students of Stuyvesant High School out of the war zone that was Lower Manhattan on that Tuesday morning.
While September 11 brings out different reactions in different people, after seven years the memories of thick gray clouds of smoke against the brilliant blue sky remain crystal clear for many New York City residents. For weeks that turned into months, the city that never sleeps came to a halt, leaving its people somber, fragile and fumbling for explanations.
Each year on the anniversary of the attacks, friends and family of those killed have congregated at the World Trade Center site to remember their loved ones.
For many, this is their only way towardsome kind of solace.
They are not alone. There are also those who choose to commemorate the day in their own ways – from prayer to a moment of silence to a simple kind thought.
Indeed, many continue to respectfully honor 9/11 and its victims. However, not all have done so in a tasteful manner.
For example, last week at the Republican National Convention, a video "tribute" was played that featured some of the most disturbing images from that day, including the hijacked planes smashing right into the towers and exploding.
This video came off as somewhat insensitive – one couldn't help but wonder if it was really a tribute or more an exploitation of the day for political purposes. Was it really necessary?
Perhaps what contributes to the heightened sensitivity surrounding 9/11 is the lack of closure that many feel about it.
First and foremost, the World Trade Center site remains somewhat of a burial ground for the remains of the men and women that were never recovered in the rubble. Some had to bury empty coffins.
Second, while construction has begun at the WTC site on both the National September 11 Memorial & Museum and the Freedom Tower, it will be years before they are finally completed.
After seven years, the site still eerily resembles Ground Zero; it has not drastically changed in appearance.
Third, the whereabouts of Osama bin Laden, the assumed perpetrator of the attacks, are unknown. He could be on the run or dead. He has yet to be indicted.
Thus, 9/11 is still somewhat of an unsolved mystery. It still puzzles and provokes questions. It still leaves many shaking their heads and wishing they had answers.
As both an emotionally loaded subject and an open case, 9/11 needs to be handled carefully and respectfully and especially not as a means to a political end. Some wounds take longer than others to heal – even seven years later.
American journalist and novelist Joan Didion once said, "We forget all too soon the things we could never forget."
Remember what happened seven years ago on this day, even if it's just for a moment or two. It is our only way of never forgetting.
——————-
Brigid Black is a senior English and French major from Brooklyn, N.Y. She can be reached at [email protected]