A tale of bittersweet seniority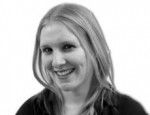 For many Villanovans, last Monday, the first day of classes, was the first time they set foot on Main Campus this year. These students returned to the Villanova campus far later than ever before. The reason? After three years as Wildcats, they don't happen to live here anymore.
The moment that once seemed so unbelievably far off into the future has finally arrived for these students: senior year at Villanova.
As seniors, the times are certainly changing for the Class of '09.
For starters, most seniors live off-campus now and have to commute during the week to class. For some, like those residing in nearby Bryn Mawr, this isn't a very big deal.
For others living in more faraway places such as Ardmore or Havertown who do not own a motor vehicle or a driver's license (myself included), this new living situation presents a bit of difficulty. But changing times call for adapting to those changes, and seniors slowly must get used to their commute.
Speaking of changes, any returning Villanovan will notice that the campus has received a facelift of sorts, more dramatic than any seen at the beginning of a new school year in recent years.
The enormous Driscoll Hall, the new academic building for the College of Nursing, seemed to spring up overnight. Then, the University Shop got a mini-makeover – and an attractive one at that – causing jaw-drops from any shopper.
Additionally, when walking into Connelly Center, one will discover that the beloved Ice Cream Shoppe has been replaced by a new smoothie joint called "Freshens," a space decked out entirely in swirly neon colors.
You almost get dizzy just from looking at the place. Where will students be able to buy Moose Tracks flavored ice cream now?
Coming back to all of these noticeable changes to our Villanova lives, now more than ever seniors may feel just how much they've aged. Wasn't it just yesterday that you were living on South Campus (or the Southwest Corner), eating your first breakfast omelet at the Spit (or the Pit) or getting lost on your way to class in Tolentine Hall? Time did more than fly; it practically bolted like lightning.
Ultimately though, it's better for one's undergrad experience to have flown by so quickly, compared to those four awkwardly long years in high school that felt like a lot like an eternity. Many seniors have enjoyed our time here far more than they ever thought they would.
Indeed, nostalgia has the ability to strike any senior suddenly and swiftly. It was only months ago when you were living on West Campus, walking in your pajamas on Sunday mornings to brunch in St. Mary's or grabbing a late-night snack at Second Story.
As you reminisce about old weekend antics in Klekotka, a strange wave of tenderness shoots through you – who knew you'd miss it this much?
Of course, a senior's trip down memory lane comes to a screeching halt when he or she is asked the infamous "big question." It's the question that just about everyone – friends, family, strangers you've just met – loves to poke and prod college seniors with. Drumroll please: "So, do you know what you'll be doing next year – after graduation?"
Honestly, are seniors really supposed to know exactly what post-Nova life plan is going to be like at this point during the year? One may be somewhat directionless for the time being, but isn't that what senior year is for – pointing us in the right direction, and having fun along the way?
To those inquiring about the future of any nerve-wracked senior: an answer should not have to be given yet. Pressure and stress is the last thing that anyone needs when preparing for a pivotal moment in one's life.
Instead, seniors should be encouraged to enjoy their final year of college and the precious little time they have left here.
It may be the beginning of the end of Villanova days for the senior class, but it's certainly not over just yet.
To the Class of '09: make your last year the best year.
——————-
Brigid Black is a senior English and French major from Brooklyn, N.Y. She can be reached at [email protected]