KERNS: Thirty years of patience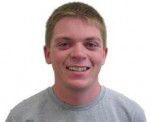 When the twilight shadows gather out upon the campus green on Oct. 6, as the blue and purple night comes stealing on the scene, loyal heirs of Villanova will gather in front of Driscoll Hall, singing a hymn of praise.
Perhaps none will be singing with more joy than Dr. M. Louise Fitzpatrick, the Connelly Endowed Dean of the College of Nursing. She's been on the job for a little more than 30 years and has been waiting for a new nursing building for that amount of time, and the entire College has been waiting for more than a half century.
Initially, the College of Nursing was an academic unit within the College of Liberal Arts and Sciences. In 1953, the late University President Rev. Francis X.N. McGuire, O.S.A., spun nursing off into its own college and housed them in any number of places. In the early 1970s, with the Augustinian Seminary in St. Mary's Hall in its final years, the College of Nursing moved to that building where it remained for 35 years until Driscoll Hall opened in August.
Named in honor of former University President Rev. John Driscoll, O.S.A., the building will be dedicated in honor of the former president and blessed by a party of his Augustinian confreres, including current University President Rev. Peter Donohue, O.S.A., and three former Priors Provincial.
As nursing faculty, students, staff and alumni gather with the University community in exultant jubilation at the dedication ceremony, it is likely that they will be reminded of a most important point – that this state-of-the-art facility, replete with the finest and most elegant touches, is only as good as the people inside of it.
Villanova's College of Nursing has a top-flight reputation despite the fact that nursing schools do not rank themselves. Thus, this reputation is even more likely to be accurate, given that the nursing community does not use quantifiable measures to assign status. In other words, if a nursing school is seen as top-tier in the nursing community, it probably is.
As Dean Fitzpatrick told me, the incoming nursing classes are targeted for 85-90 students, as the clinical experiences demand faculty-to-student ratios of 8-to-1 due to licensing procedures. Because of these constraints, the class sizes will not be expanded at any point in the near future.
Driscoll Hall was not designed to be a building that would expand the College. Rather, it was an improvement from perilously sub-standard facilities to something that may be the finest nursing building in the country.
Needless to say, it's been a long wait, and the College of Nursing community deserves such an asset to showcase. The College remains on the cutting edge of nursing education, and now with this facility, stands ready to be the shining beacon for a different type of nursing education that emphasizes undergraduate education as opposed to places like the University of Pennsylvania and University of Michigan, where the emphasis is placed on faculty research.
Much of the high esteem heaped upon Villanova nurses may very well be found in that emphasis. With its clarity of mission, the College stands ready to send forth the next generation of nurses as prepared as they possibly can be.
Driscoll Hall was named to honor a great man whose presidency led to much of the University's growth over the past few generations and who was responsible for bringing Fitzpatrick to Villanova. However, as has been stated, the building does not make the College. The College makes the building.
Without such committed, talented and visionary individuals as those who reside in the facility, it would be worthless. With people like Dean Fitzpatrick, the other administrators and the faculty, one sees no reason as to why they can't succeed. As the University moves forward into its future, it need only look to Driscoll Hall to find beacons of success, a home of excellence and an exemplar for cutting-edge education.
It only took 30 years for Fitzpatrick to get the nurses a home of their own, but it seems that they're set for the next 30 and beyond. And so, with a prayer for Villanova and a sweet amen, the entire community ought to extend its congratulations to the College of Nursing on a job well done and to Dean Fitzpatrick for her tireless efforts in advancing the cause of the College of Nursing and the mission of the University.
——————–
Bryan Kerns is a sophomore honors and humanities major from Drexel Hill, Pa. He can be reached at [email protected].