KANE: It's always sunny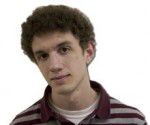 If location is indeed one of the most important factors in how a person lives, then we should be quite grateful to spend a few years at Villanova.
Our campus rests on picturesque grounds home to a former arboretum, but perhaps even more significantly, it lies just 12 miles west of Philadelphia.
This week, Villanova's fall concert was held, and for the event, CAT booked the Verizon Wireless Campus Tour featuring Boys Like Girls.
Some people have criticized this choice. I sympathize – personally I felt nauseous after hearing about a minute of one of their songs and would compare the experience to eating a reduced-fat Oreo. It was unpleasant.
But that's beside the point. If you really care that much about the music selections at Villanova, become involved with CAT; the organization would certainly welcome further student involvement and input. The reason most people don't create a stir about it is simple. We're right by Philadelphia, and the city already has so much to offer.
Villanova's choices for music and entertainment on campus necessarily focus on low-cost consensus picks. Philadelphia's size and diversity allow it to cater to more eclectic choices.
Getting to Philadelphia is not difficult; as much as SEPTA is ridiculed for being inefficient, it manages to run quite reliably through Villanova and into Philadelphia every day of the week.
You can get a round-trip train ticket to Center City for less than $10.
That is how I've journeyed to the Trocadero, nestled in Chinatown, to see James and Ted Leo & the Pharmacists.
It's how I've traveled to see Spoon and the Decemberists at the Electric Factory and enjoyed Broken Social Scene at the Fillmore at the Theatre of Living Arts.
Going to these places is also less expensive than attending larger venues – none of these shows cost over $20. And seeing a show at a smaller venue provides the kind of close, intimate atmosphere you can't get in a stadium. It's an experience in itself.
Even beyond music, take advantage of what Philadelphia has to offer. Last weekend, Campus Philly sponsored College Day, which turned the Parkway into a musical festival and encouraged college students from around the area to descend on the city.
The event was sponsored in part by the Philadelphia Museum of Art, which granted free access to students, as did nine other cultural institutions in the area.
College Day won't return until next year, but none of the sights are leaving anytime soon, and most offer student discounts. The Museum will be there if you choose to treat your eyes to the eternal visions of Monet or Warhol or if you wish to crusade through exhibits filled with deadly weaponry or meditate at nearby contemplative Japanese teahouses.
Even if you just want to be a kid and walk through the giant heart at the Franklin Institute, that's also worthwhile. Just ambling about the city can provide you with new sights and insights, minor and significant.
There's absolutely nothing wrong with wanting to strengthen events on campus. In fact, it's a great thing to be involved with and to support Villanova groups. But it would be a shame to go through your time here without experiencing what one of the oldest and greatest American cities has to offer.
——————–
Jonas Kane is a junior English major from Harrisburg, Pa. He can be reached at [email protected]