Obama: our eater-in-chief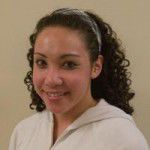 A few weeks into the new year and several days after the inauguration of President Barack Obama and Vice President Joseph Biden, the global community remains transfixed by the prospect of change. With the promises of an ambitious 44th presidency fresh on the minds of all individuals, society is thrilled with its new leadership, which, according to a Gallup Poll released on Jan. 24, is already enjoying a 68 percent approval rating.
During months of tireless, eventually successful campaigning, former Illinois Senator Barack Obama presented himself as the embodiment of a modern American. Now serving in the White House, President Obama has automatically accepted the role that the country- increasingly concerned with agriculture, farming practices, sustainability, food production and nutrition – has bestowed upon him: eater-in-chief.
This newfound title should come as no shock to him since the nation has been kindling its love affair with all things gastronomic. In recent years, food has become more than a thrice-daily necessity, coming to theatres near you (Morgan Spurlock's behavior-changing "Supersize Me"), entering pop culture (Rory Freedman and Kim Barnouin's sassy recipe book), reviving reality television (Bravo's "Top Chef") and arriving on bookshelves (first through the work of Eric Schlosser and now through that of Michael Pollan).
Developments in America's green movement have lessened the mystery of "alternative" approaches to cooking and eating. Raw, flexitarian and gluten-free diets; hormone-free and grass-fed animal products; and local, organic and seasonal groceries are garnering loyal followers.
Gradually more common in supermarkets, vegetarian, vegan, free-range and cage-free items are raising awareness of the ethics of eating. In Nov. 2008, Proposition 2, which prohibits farmers from confining pregnant pigs, veal calves and egg-laying hens in spaces that do not restrict movement, recently passed with a 63.4 percent majority in California.
Clearly, Americans are thinking beyond the table.
These products, practices and overall consciousness have slowly earned national attention through a "ground up" approach, much like the strategy that put Obama in the Oval Office in the first place. They did not transition from curious foodie culture to mainstream society with the endorsement of government officials or political heavyweights. Instead, they spread through blogs, word-of-mouth, books and shared mindsets.
Attentive citizens read, watched and listened. They educated themselves so that they could live healthier lives. This reality makes some Americans' expectations of President Obama as eater-in-chief all the more surprising.
According to a New York Times article by Kim Severson, one farmer from Maine asked then president-elect Obama to convert an acre of the White House lawn to an organic vegetable garden. Ruth Reichl, editor of Gourmet magazine, wanted Obama to replace White House executive chef and Philippines-native Cristeta Comerford – who, in 2005, became the first woman to hold that position – with a high-profile chef dedicated to local food. Wayne Pacelle, head of the Humane Society of the United States, advocated for better treatment of farm animals.
For the record, the grounds of the White House currently do provide fresh produce. Karen Herzog of the Journal Sentinel wrote that a pesticide-free, fertilizer-free garden planted during the Clinton administration exists on the roof, and the Jackie Kennedy Rose Garden houses an herb garden.
While these concerns are legitimate, they fail to recognize the changes that have already occurred within America's relationship with its food, largely because of the impact of the population.
They overestimate the influence that one man, albeit the highest-ranking man in United States government, has over a nation boasting more than 300 million curious and concerned American citizens – more than 300 million food shoppers, cooks, consumers, patrons of restaurants, mindful eaters and die-hard foodies.
The public's enchantment with and unwavering confidence in the newly-empowered Obama administration could prove to be its own fatal flaw. By relying so heavily on one person to initiate drastic transformations, Americans risk ignoring their own potential, delaying collective progress and childishly refusing their responsibilities. Americans cannot afford to wait for official presidential statements – or occasional glimpses into Obama's personal dietary habits – before rethinking their own lifestyles.
The cultural developments that have enlightened Americans about actual farming and agricultural practices must continue on the plates of over 300 million citizens. The slow but steady revolution must take place closer to home and the changes must arise from the part of the world where food tastes best – locally.
——————-
Raquel Ronzone is a sophomore from Philadelphia, Pa. She can be reached at [email protected].