BLACK: Final Four extra sweet for seniors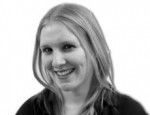 I wasn't planning on writing my column for this week. I was hoping to take it easy this past weekend and skip my usual freak-out over what I could possibly write about for my column.
But then, this past Saturday night, something incredible happened – an event that can be summed up in two simple words: Final Four.
In case you've been living under a rock during the last few days or so, you should know that our men's basketball team defeated No. 1 seed Pittsburgh, 78-76, in what was perhaps the closest and most nerve-wracking game of the entire NCAA tournament.
For the first time in nearly a quarter of a century, we're one of the four teams left standing , and we're just two wins away from winning the whole thing.
Now, I can't say that I've attended every single home basketball game during my time at Villanova, nor have I ever painted my entire body blue and white nor worn a kilt at the Wachovia Center. However, this doesn't mean that I wasn't just as excited about our win as anybody else.
I was out at Gullifty's in Bryn Mawr watching the game with some friends when Scottie Reynolds went for that final shot. Our eyes went wide as we held our breath and clenched our fists.
Gullifty's is normally a fairly calm and laid-back establishment. However, when that ball left Scottie's hands, soared upward through the air and swished through the basket, total chaos ensued.
Glasses shattered. Stools fell over. The man who'd been sitting next to me at the bar during the game – an '85 Villanova alum – grabbed me in a suffocating bear hug. "Go to Detroit!" he yelled out to me. "Forget your classes, just go!"
Twenty-four years ago, when that eager bear-hugger was a senior at Villanova, the Wildcats not only went to the Final Four, but went all the way to win the national championship. To think that it could happen again this year, after more than a two-decade-long wait, is a truly thrilling possibility.
But to think that it could happen during my senior year at Villanova – that would be nothing short of epic.
Last week, I mentioned just how close the Class of 2009 is to graduation and just how bittersweet seniority feels at this point in time. We're clinging onto our last months – scratch that, last few weeks – of college and wanting to enjoy each moment as much as we possibly can. If we're going to have to leave Villanova, then we're doing it with a bang.
Knowing this, the success of the basketball team is adding to a whirlwind of a final homestretch for seniors. Without a doubt, the Sweet 16 and Elite Eight games have added to the emotional high of the Class of '09.
Perhaps emotions run high because our class has seen other great Villanova teams rise to the occasion and come up short during our past three years here.
We watched Randy Foye, Allan Ray and Kyle Lowry lead the Wildcats to beat Boston College and advance to the Elite Eight in 2006.
We remember the trio of Mike Nardi, Will Sheridan and Curtis Sumpter from the 2007 squad. And we witnessed most of the members of this year's team advance to the Sweet 16 in last year's tournament – a feat that surprised many of us.
Unlike our underclassmen peers, we've waited longer to taste this victory. And the fact that it's happening during the twilight of our college years makes it taste even sweeter.
While I won't be making the road trip to Detroit this coming weekend, you can bet that I'll be wearing a V-shirt and cheering on the team with my fellow seniors at Flip and Bailey's. Here's to crushing UNC on Saturday and winning the championship title on Monday. I can't think of a better way to end my senior year.
——————–
Brigid Black is a senior English and French double- major from Brooklyn, N.Y. She can be reached at [email protected].