KANE: Elections, South Africa style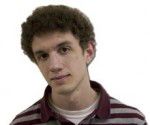 For the past few months, it hasn't been the debate between Republicans and Democrats bombarding me. Instead, it's been the people and posters plastering Cape Town with slogans and signs for the ANC, the DA, COPE and the ID.
Helen Zille, the mayor of Cape Town and the next premier of the Western Cape, even shouted "Stem en Wen!" (Vote to Win!) at me from atop a bus. I smiled and chose not to tell her that I am ineligible to vote.
But while Zille and the Democratic Alliance have strong support in Cape Town and the Western Cape, the primary focus in South Africa fixates on one party-the African National Congress (ANC)-and on one man: Jacob Zuma.
The ANC has handily won all four national elections held since the end of apartheid and the introduction of democracy in 1994. Since that time, the country has seen strong economic growth and increased housing and grants for the poor; yet it has also struggled with staggering inequality and poverty, high crime rates, difficulty delivering public services and the disastrous effects of misguided HIV/AIDS policies.
It's been assumed for some time that Zuma will be the next president of South Africa, the country with the largest economy in Africa. Last week, the ANC coasted to victory in national elections, winning eight of nine provinces, meaning that Zuma's ascendency will soon be a reality.
Exactly what this augurs for the country at the bottom of the continent-and for the rest of Africa-is hard to determine. As a politician, Zuma is more than adept, able to schmooze with elites and to sing and dance in leopard skin in front of his masses of supporters.
But criminal cases have hounded him, from rape charges (dropped but damaging) to corruption charges (recently dropped, though due to their timing, not their merit). Some of Zuma's past statements on AIDS and his positions on social issues, including his multiple wives, have raised eyebrows.
While some of his personal flaws and eccentricities are more of curious interest than relevance, Zuma will have to work past the corruption cases to prove that he is the right man to run the most powerful country in Africa.
South Africa is the only African member of the G20, giving it a strong voice on the national stage. This clout, rightly used, can be directed toward aid for African countries.
Being a part of the national stage, however, means South Africa itself must deal with the ongoing global financial crisis. Job growth is projected to turn into job loss this year, a tough sting for an economy that already has an official unemployment rate of 23 percent (it's likely higher) and a dearth of skilled workers.
South Africa's uniquely powerful African voice also gives it a great deal of responsibility in dealing with political issues in the region. Zuma has not given any indication that he will change past ANC policy, which is most unfortunate.
The party refused to take a strong stance against Zimbabwe's autocratic President Robert Mugabe and only belatedly helped broker the country's current precarious power sharing government. Nearby Madagascar recently experienced an underreported coup, where a democratically elected President was overthrown by a 34 year old mayor. Farther to the north, Sudan's president, Omar al-Bashir, has openly flouted his arrest warrant from the International Criminal Court, with no strong African leaders willing to stand against him.
In short, Zuma will have a lot on his plate, both at home and abroad. Perhaps as importantly, he inherits a country of enormous symbolic power. Through reconciliation, South Africa peacefully emerged from the rubble of apartheid to construct what Archbishop Desmond Tutu coined the rainbow nation.
The multiculturalism of South Africa, along with its stunning landscapes, still makes it an attractive destination for tourists from all over the world. Thousands of them will travel to Cape Town and Johannesburg for next year's World Cup. What they and future travelers find in South Africa will be largely influenced by the flamboyant but enigmatic incoming president.