BLACK: A very fond farewell to Villanova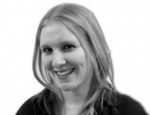 This is it, dear readers. Since I am now merely weeks away from donning a cap and gown and receiving my diploma, it appears that it's time for me to retire. I walk away from my beloved column quite fondly, though reluctantly.
For two years, this column has faithfully served as an outlet for my opinions – some of them more politically charged or personally meaningful than others. Through it all, I made my best effort to provide a witty, thoughtful criticism on campus culture here at Villanova and hope to have succeeded in doing this.
Funny enough, I always knew that this final article would come eventually, but I never really thought about what I would actually put here when the time came. How could I possibly sum up everything I want to say about the end of this column – and, more importantly, the end of college – in only 500-700 words? It seems nearly impossible.
For starters, I could focus on the more obvious things that are currently spiraling through the mind of a college senior – most notably, how much I still don't want to graduate, and how badly I don't want to say goodbye to Villanova University.
However, I absolutely refuse to say goodbye. You can't make me, and it isn't going to happen.
I won't say goodbye because, simply put, I know I'll be back again. My younger friends will be having 21st birthdays on the Main Line that I can't miss out on. Also, be assured that I'll be joining my classmates on Sheehan Beach for Homecoming Weekend in October. And maybe I'll even return to campus for NovaFest 2010.
In short, you won't be seeing the last of me here. While I would certainly prefer not to leave, I think I'll be able to deal with a temporary departure from Villanova – a kind of "see you later" rather than a final "goodbye."
What I do have to muster up the strength to say goodbye to, however, is my undergraduate experience – something that I'll never be able to relive, no matter how much I try. Thus, these last few weeks are without a doubt some of the most precious ones I'll be spending at Villanova.
These days, wherever I walk by on campus, nostalgia seems to flood me at every angle. My mind does flashbacks, and suddenly, I'm sucked back in time to lunches at the Italian Kitchen, to late nights in the library, to ultimate frisbee games on Mendel Field. These things just won't happen again when I'm no longer a student here.
Saying goodbye to my experience as a Villanova student also means saying goodbye to many of the people I've become so accustomed to: my friends.
These are the people who stayed up with me until sunrise when I needed someone to rant and ramble to, brought me medicine from CVS when I was sick, and had my back on and off the Frisbee field. I can't even begin to fathom not seeing them on a daily basis. It will be a struggle, but hopefully we'll keep in touch, with a little help from Facebook.
The education I have received at Villanova has been an invaluable experience that will repay me many times over throughout my life. And yet, while I sincerely appreciate all that time spent in classrooms – no matter how hot and stuffy it was in Tolentine Hall – what has affected me the most are the people I've connected with here. I have met my best friends and fallen in love at Villanova, and I have to thank these people for so deeply changing my life for the better.
On that note, I have to thank my loyal readers, too, and anyone who has ever picked up a copy of The Villanovan and read this column. I am a firm believer in the power of the written word, and being able to write to the entire Villanova community was an amazing opportunity that I have not once taken for granted. It's been a pleasure and an honor, and I'm going to miss it dearly.
Au revoir, Vis-Ã -Vis.
——————–
Brigid Black is a senior English and French double- major from Brooklyn, N.Y. She can be reached at [email protected].