RONZONE: The Army needs allies to fight PTSD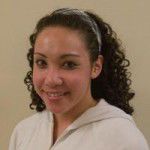 We feel them in waves throughout the year, those surges of nationalism and the heightened desire to share, honor and provide. During the holiday season, individuals draft letters and assemble care packages for men and women overseas; and throughout a select few spring and summer holidays, communities organize parades and other public displays of patriotism.
It is not that civilian Americans have forgotten their uniformed counterparts. If these local celebrations, letter writing and care package programs are any indication, then we certainly do recognize the contributions of military men and women. Instead, our shortcoming is that we do not always remember or attend to the complexity and depth of their needs, especially those concerning their psychological health.
Active duty can take a tremendous emotional toll on service men and women. An estimated 20 to 30 percent of combat veterans develop post-traumatic stress disorder, the Dallas Morning News reported.
Twenty percent of returning service members report symptoms of either PTSD or major depression, but less than half of them seek treatment, added an article in USA Today, referring to a 2008 study by the Rand Corporation.
Women with PTSD often fail to receive an accurate diagnosis, partly because, in non-combat roles, they are wrongly presumed to be less susceptible to the disorder, said a report in July from the Defense Centers of Excellence for Psychological Health and Traumatic Brain Injury.
Historically, the suicide rate among service people has been lower than that among civilians. But, in 2008, the pattern reversed, with the suicide rate in the military exceeding the rate in the civilian population, the National Institute of Mental Health reported.
With these figures in mind, the Army devised a program which requires its 1.1 million soldiers to undergo training in emotional resiliency, which should, in turn, improve performance in combat and prevent mental health problems, the New York Times reported.
The new program will be introduced at two bases in October and phased in gradually throughout the military, beginning in basic training programs.
The initiative also seeks to alter the pervasive military mindset that receiving mental health treatment is a sign of weakness.
Some communities, though, refuse to leave these responsibilities to the Army alone. Congregations and local programs in Colorado, Arizona, and Minneapolis are addressing postwar stress from a religious angle and teaching community members how to first identify symptoms of PTSD in veterans.
The approach is simple enough: rely on community members as another resource in a network of support for service people. Whether these community members or the organizations they develop operate from a religious or secular context, their intentions are praiseworthy.
Neighborhoods across the country are congregating to show support through feel-good acts of charity, displays of patriotism and public celebrations, but they must not disenchant themselves with romantic notions of service in the military.
Communities must accept and confront the constant, somber realities of wartime and postwar living and attend to the individual needs of each veteran. They must match the Army's concern for the psychological state of American troops in order to ensure their healthy and productive transitions back into the civilian world.
——————-
Raquel Ronzone is a junior communication major from Philadelphia. She can be reached at [email protected]