DONOHUE: Are newspapers the new endangered species?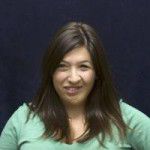 On Saturday mornings at home when I wake up, I am frequently by myself in the house. My siblings and parents are off at their various activities, sports and whatnot, which means I enter an abandoned kitchen for breakfast. When I sit down with a bowl of cereal, it's just the newspaper and me. I will confess that my typical newspaper routine is something like this: chaos, calamity, cartoons. I stop at the style section and the weather, but I generally bypass news after reading an article or two, every time.
We all know news itself is the main event. In fact, when I told my dad I would be writing for the newspaper, he wanted to give me several news ideas to brainstorm. I liked them all, but I knew they weren't really what the paper would be looking for. He sounded just a little disappointed when he said, "Well, news is that which people want to consume."
There it is. News is what people want to consume. Newspapers were invented to share important happenings with everyday people. We are the everyday people, and yet we are not frequenting the newsstands the way our parents and grandparents did. Although the newspaper industry indisputably peaked in the 1940s, it seems that circulations didn't really plummet until the start of the 1990s and new millennium. If you look closely at circulation records, you begin to see that these dips occurred in direct relation to the widespread use of first radio communication, then television, then the Internet. In fact, I ran an informal student poll which determined that a good percentage, albeit a minority, felt that the main reason they never read newspapers was because they could always get their news elsewhere.
I think the difference today is that the 25 and under population sees the newspaper as something to fit into a busy schedule versus past generations who viewed the newspaper as something to make time for. More students today are college-bound, and we are no less intelligent than these former generations. In general, though, we lack the interest in the world around us that they possessed.
What are the implications, then, for our future society? We have all this information at our fingertips, but little desire to hear about the daily events that shape our history. Shouldn't we need to know about the economy that we will have to deal with? What about the market trends that will dictate our job options? What about the path our planet is headed toward environmentally?
What I know is this: it doesn't take massive change to pick up a paper every now and then. On campus, it won't cost you anything to grab a copy of USA Today. Why not be a little more educated about the world around you? Last week, my roommate came in with a paper, and I will admit, I was pretty impressed. "Look at you with a newspaper," I joked. She laughed, explaining that she was hoping to become a little more aware.
Before I left home, my dad was trying to have a conversation with me about politics, and I felt like I had nothing to contribute," she said honestly.
As a result, I've decided that this is something I just might begin to implement in my own life – a little morning reading with my much-needed coffee, albeit not every day, could help me become more attentive to everything going on in the world around me.
——————–
Caity Donohue is a sophomore English and secondary education major from Northbrook, Ill. She can be reached at [email protected]