University connects with Irish heritage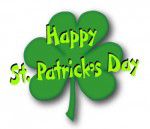 In 1842, four Irish Augustinians established Villanova College in Philadelphia.  
In 1844, anti-immigrant and anti-Irish rioters burned St. Augustine's Church, forcing the Augustinians to rebuild campus where it is now, outside of the city.  
In 1948, Villanova's "Irish Pipeline" began, a program where athletes run for Villanova and return to Ireland to compete in the Olympics.  
In 1979, the Irish Studies Program at Villanova was founded as one of the campus's first interdisciplinary offerings.  
As this timeline shows, the University's Irish history stems from a longstanding tradition and relationship with the country of Ireland, and there is no doubt that this tradition continues to thrive on campus today. Recently, President of the University, Rev. Peter Donahue, O.S.A., along with Director of Irish Studies Joseph Lennon, Vice President of Campaign and Advancement Mike O'Neill and other members of advancement traveled to Ireland in order to both maintain and expand these Irish ties.  
From September 9-11, the President and faculty faced a busy three days packed with three main goals: to finalize details about next summer's Abbey Theatre Summer Studio program, to meet with potential donors for the University's capital campaign, and to meet with various political figures including the current Taoiseach (Prime Minister), Enda Kenny and President of Ireland, Michael D. Higgins.
In 2011, members of the Abbey Theater approached the Irish Studies Program in order to set up an exchange program in Dublin. Since then, several steps have been made to develop the Abbey Theater Summer Studio. Over the past few summers, students have traveled there to participate in professional internships. 
"The Abbey Theater is the national theater of Ireland," Lennon explains. "It's quite an institution.  It has been around since 1904 and has long been involved with politics of the state.  Here in America, we think of theater as a form of art and entertainment, whereas in Ireland they use it to comment on social issues and involve the audience."
The Summer Studio will start in June 2015. It is a three-week program for students who are interested in Irish theater, literature, and history. The morning half of the day will be spent in lectures, while the latter half of the day will be spent working in the theater. While there, students will work from the studio to the stage in developing their own theatre skills, knowledge and practice.  Housing is provided at University College Dublin. There is a maximum of sixteen undergraduates in the program, and undergrads outside of the university can apply as well. 
Alumnus and Broadway producer Tony Ponturo '74 accompanied staff members in Ireland as an advisor for the Abbey Theater Program.
"We had a great, successful time because we developed much more interest in the Abbey Program," Lennon says. "Everyone we met with there was excited because it also means that Ireland has a place to land in America."  
On Monday, Nov. 10, the Director of the Abbey, Senator Fiach MacConghail will be visiting Villanova to talk about the program.  He will be speaking at 7:30 p.m. in Driscoll 132 for all of those interested in the new program or Irish studies in general.
Besides finalizing this new and exciting program, the President and staff had a few other activities on their itinerary. The second major aspect of the trip was the international launch for the University's "For the Greater Great" campaign. In order to first launch this campaign, which aims to raise $600 million by 2018, the President and campaign managers held numerous launch events across the United States.  The series of events started at the University during homecoming weekend in 2013 and culminated during this weekend across the sea in both England and Ireland.  
"These events were calls to action," O'Neill says. "At each, we talked about the goals of the campaign and what we hope to accomplish for Villanova. We build a lot of individual meaning for each one. For example, over in London we have many alums who are expatriates, so we try and connect with those who are supporters of the institution."
The campaign was publicly announced over one year ago and has raised more than $360 million.  
"People have clearly responded to the vision that Father Peter has set," O'Neill says. "We are ahead of schedule and very pleased with where we are at, although we still know there is a long way to go. In England and Ireland, the campaign was just hitting its stride."  
From here, the campaign team will still be fundraising in earnest to meet their goals.  O'Neill, his staff and Father Peter plan on continuing their travels around the country talking to supporters to ensure that they land on the positive side of their goal.
"To me, everything we did in Ireland, even the stuff with the Irish studies program and Abbey theater, all come back to connect to the campaign," O'Neill says. "Aside from the 600 million dollar goal, what the campaign seeks to do is fulfill Villanova's mission.  This trip shined a brighter light on the Irish Studies Program, which fits within the university's strategic academic plan."
A number of Villanova students currently studying abroad in Galway attended the campaign launch event in Dublin.  
"Overall, it was a great way to connect the past, present, and future of the University," O'Neill says.
Lastly, amongst these busy few days, Father Peter and faculty members carved out time to meet various political figures of Ireland. 
They went to the President's house, where they met with President Michael Higgins, who is a renowned poet and scholar. Additionally, the group met Prime Minister Edna Kenny and Minister of State for the Diaspora Jimmy Deenihan.  
"It's fundamentally cool that our President meets with heads of state from the nation that Villanova's founders originally came from," Lennon says. 
In the same way that the Italian diaspora is focused around food, the Irish diaspora is often centered around music and literature.  Ireland has recently set up a brand new post who's job it is to reach out to the Irish diaspora and keep its connections real.  In this position, Deenihan met with the University striving for less disconnect between Ireland and the University. 
"The meeting with the President and Prime Minister underscored the deep ties that Villanova and Ireland enjoy," O'Neill says. "It is clear that Ireland understands the importance of pedigree that Villanova and Ireland share."