Career Center launches Handshake, replacing GoNOVAJobs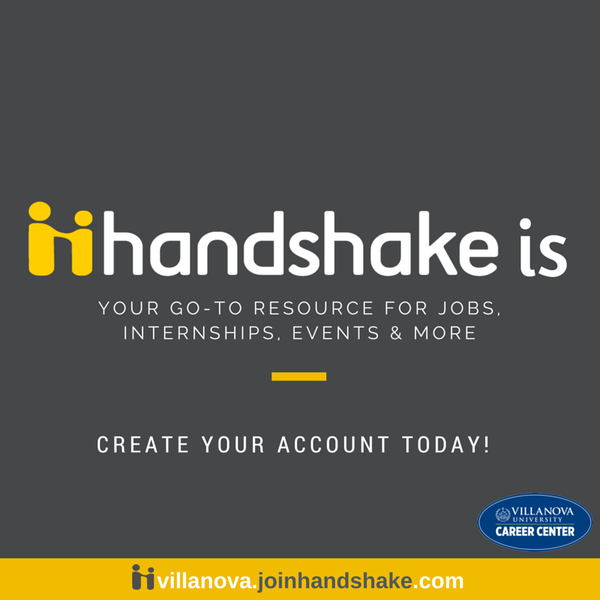 This June, the University's Career Center launched Handshake, a new online professional development system, enabling students to manage their professional careers in a more modern and comprehensive fashion. Handshake replaced the old platform, GoNOVAJobs, introducing a variety of new features for students to explore as they engage in professional development opportunities both on and off campus.
Although the program is new to students and faculty, its launch has been in the works since fall of 2014, according to the Career Center's Associate Director of Digital Media and Assessment Kevin Grubb. When another company absorbed the vendor of GoNOVAJobs, the Career Center started evaluating new products that achieved the same purpose of career management, where employers can post job opportunities and students can look at those opportunities. 
Focus groups made up of both students and University employees tested and evaluated different products. Members of these groups represented all of the colleges at the University.
"It was an important process, so we took our time," Grubb said. "Lots of folks were involved in helping us make the right choice, and Handshake was it." The Career Center selected the program in January and spent most of the spring making final reviews in order for its summertime launch. 
Since its debut in June, students and faculty have provided various forms of positive feedback. 
Because the program is a more comprehensive approach to professional development, the site includes several new and exciting features. When students first login, they will set up a profile that closely resembles a LinkedIn profile where users catalog their skills and experiences. Students can then scroll through a dashboard of opportunities relevant to their skills and interests. 
"One interesting new feature is the way Handshake is built," Grubb said. "If you think about it in terms of a modern technology, like Netflix, where you watch a certain movie and then it recommends others that you might like—Handshake does the same thing. When you start looking at jobs, applying to jobs and exploring events, based on that activity and what's in your profile, Handshake is going to recommend more relevant things for you."
Another new feature of Handshake is the user's ability to schedule Career Center appointments entirely online. Previously, students would call the Career Center to check and see a counselors' availability. Now, all of the counselors' open time slots are visible online in Handshake, where students can easily choose one that fits into their schedules. Once booked, students will receive a notification about their upcoming appointment, and also have the ability to cancel and reschedule appointments as needed. 
Along with these new features, Handshake also aims to make the old features of GoNOVAJobs more visible and accessible to users. For example, the On-Campus Recruiting Program—a program where employers connect with the University to interview students at the Career Center—will be consistently displayed on students' newsfeeds. With the program conducting almost 3,000 interviews each year, students will see these opportunities frequently and easily in their newsfeeds and in the "Interviews" area on the site. 
Already, over 1,500 jobs for Villanova students and alumni are posted in Handshake. Job opportunities range to include part-time positions, internships and full-time positions, along with a variety of experienced positions available to graduate students and alumni. 
In addition to Villanova, many other schools introduced Handshake to their campuses this summer. Some of these schools include Stanford, Princeton, the University of Michigan, and Cornell. 
"In addition to the hundreds of organizations who already choose to recruit at Villanova, employers working with other schools on Handshake can see Villanova has the system and then request that their job opportunities be posted here as well," Grubb explained. "As a result of this combination, we are seeing new employers coast to coast and abroad who are interested in Villanova. We know that Villanova students seek opportunities around the world, so we are happy about those opportunities."
As with any new program, there is still much more work to be done. As the system unfolds, the Career Center is working thoughtfully and diligently with both Handshake and the University to answer questions and develop the system in order to make it the best online professional development experience possible.
"Handshake is learning us, and we are learning Handshake," Grubb said. "We're excited for students to learn it and want to hear about your experience to make it the best for you. We're here in this process for you, to help you define your career goals, tell your story, and connect to people and organizations that matter to you. Handshake will be one major way to make that happen."