The Villanovan Astrologer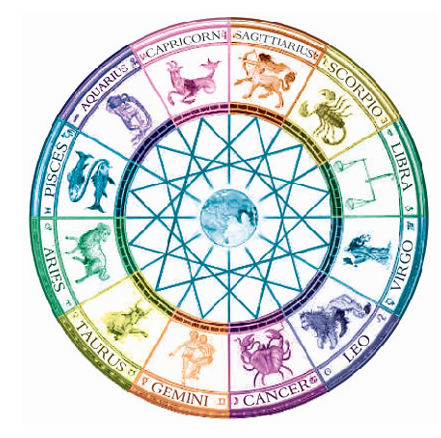 ♍ Virgo (Aug. 24 – Sept. 23)
Would the Zac Brown Band song be as popular if it were just called "Fried Chicken?" I'd have to go with yes, but there's only one way to find out. 
♎ Libra (Sept. 24 – Oct. 23)
Anyone have a magic eight ball lying around? Those things were amazing how they had infinite answers to any question you could ask. You just don't see ingenuity like that these days. 
♏ Scorpio (Oct. 24 – Nov. 22) 
"Never give up" is an inspiring slogan to live by—to have rattling around your head when you're feeling weak. But then it's not as stellar when you do give up, and then you feel like you've let yourself down. 
♐ Sagittarius (Nov. 23 – Dec. 21)
Beds have gravitational forces unlike anything else on this planet. They basically turn into quick sand early in the morning, except you just fall back asleep instead of getting sucked under ground. 
♑ Capricorn (Dec. 22 – Jan. 20)
Who was the King of Prussia? He must have been a real baller to be the namesake of a mall in suburban Pennsylvania. 
♒  Aquarius (Jan. 21 – Feb. 19)
If you sarcastically ask what others have done today after finishing some mildly impressive or fun activity, there is a 100 percent chance that people are hoping you get nudged by goats. 
♓ Pisces (Feb. 20 – March 20) 
I always look up at those castle-looking things atop Corr hoping to see armored knights holding scepters. They're never there, but I know they're on the University's payroll. What do you see? 
♈ Aries (March 21 – April 20)
Columbian drug lord Pablo Escobar reportedly lost around $2.1 billion a year from rats or water damage, but he was so rich it didn't even matter. Don't let losing insignificant things get to you. 
♉ Taurus (April 21 – May 21)
I got you a shirt. It's an extra medium. 
♊ Gemini (May 22 – June 22)
Imagine if you had that Buffalo Wild Wings control room crew sabotaging your life for the better. I think we could all use that from time to time, but you don't always want the game of life to go to overtime. 
 ♋ Cancer (June 23 – July 23)
Café 'Nova now uses mushrooms to fill their burgers so they can use less meat. I would love to hear Ron Swanson's feelings on that because I think they'd be similar to mine. 
♌ Leo (July 24 – Aug. 23)
Time zones divide this country. We're going to be able to go back in time going from New York to California before we know it. Is that a good thing? Beware of artificial intelligence.