The Villanovan Astrologer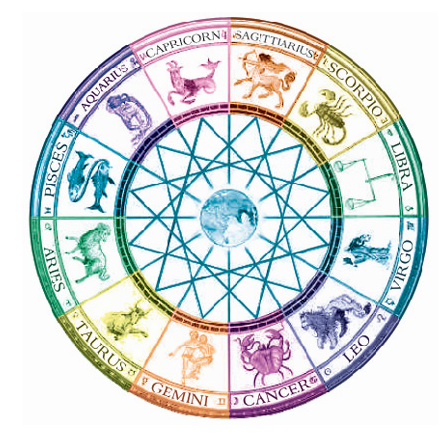 ♏ Scorpio (Oct. 24 – Nov. 22) 
Scorpio, it's finally your time to shine. Go get that Halloween costume you've been dreaming about and march into that party with your head held high. Someone special is bound to notice you. 
♐ Sagittarius (Nov. 23 – Dec. 21)
Tomorrow a surprise will be waiting for you in the kitchen when you wake up. Spoiler alert, it'll be the dirty dishes left by your slobbish roommate. 
♑ Capricorn (Dec. 22 – Jan. 20)
I know you've been waiting all week to read your horoscope, so here it is. Don't fall into the freshman trap of attending a ticket party on Halloween. You're bound to have a terrible night if you decide not to listen to me. 
♒  Aquarius (Jan. 21 – Feb. 19)
If you're still undecided about your major, don't worry. I'm a senior and I still don't know what I want to do with my life. So, at least you're better off than I am.  
♓ Pisces (Feb. 20 – March 20) 
Don't get down on yourself about one bad test grade. Three years from now you probably won't even remember the topic of the test. How's that for perspective?
♈ Aries (March 21 – April 20)
The World Series started on Tuesday. Did you know that? No? It's okay, tomorrow you'll become friends with someone who knows a lot more about sports than you do. 
♉ Taurus (April 21 – May 21)
If you think someone is being mean to you, they're not. Some people are not going to be as nice as you are, and that's okay. But you have permission to continuously send them exclamation points throughout your texts to try and get some semblance of emotion out of them.  
♊ Gemini (May 22 – June 22)
Gemini, you messed up.  In life there will be multiple deadlines, and it seems as if you are terrible at meeting any deadline you face. If you wish to ever succeed in life you're really going to have to work on this. 
 ♋ Cancer (June 23 – July 23)
Stop dying your hair. No, blue is not your color, and yes, if you continue to dye it every three weeks, your hair will fall out.
♌ Leo (July 24 – Aug. 23)
Oh Leo, you can't sit in your room all day crying about what could've been. Leave the past in the past, and move on with your life. Trust me, it can only go up from here. 
♍ Virgo (Aug. 24 – Sept. 23)
Virgo, if your day is not going how you planned, don't fret. Tomorrow you'll find a penny on the floor, and if you make a wish, it'll come true. (And if it doesn't you can come find me.) 
♎ Libra (Sept. 24 – Oct. 23)
It's getting cold outside, but someone told me the cold never bothered you anyway. On second thought, they may have been referring to the cold you got before fall break. If it didn't go away by now, you should probably take it easy.