Global Smackdown (11/11)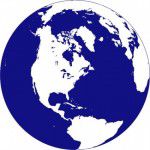 Who: Myanmar
When: November 8, 2015
What: Voted the NLD party into office
Why: To transition out of a military government and into a democratic government
How: The NLD party won over 80 percent of the vote
So What?: Since 1962, Myanmar, formerly known as Burma, has been under the rule of an oppressive military government. This past Sunday, the country held its first true, fair and free democratic election—the first in over 50 years. The international community praised the election for its fairness, which is a big switch from previous reactions towards Myanmar's politics. The NLD—National League for Democracy—was voted into power, taking control of over 80% of the upper and lower Houses of Parliament and upending the oppressive military government. 
The NLD party is headed by 1991 Nobel Peace laureate Aung San Suu Kyi who lived for over 25 years as a political prisoner on house arrest under the Burmese government for her peace efforts. Though Suu Kyi is the head of the victorious party, it is unclear who will be president. The military government rewrote the Constitution making it illegal for anyone with foreign family members to run for office. 
Suu Kyi, whose late husband was British and whose children are half-British, is barred from office. This election is definitely a step forward for Myanmar but the small Southeast Asian country still has a long way to go. The military still maintains a hold on 25 percent of the government and the entirety of the police force, even after the elections. Additionally, Suu Kyi's silence on the persecution of the Rohingya Muslim population is troubling to the international community. However, a free and fair election is the first step towards a free and fair society and Myanmar made it clear on Sunday that they are ready to take the next step towards that freedom.  
*Global Smackdown is a 23-minute forum facilitated by Dr. Tim Horner every Wednesday at 2 p.m. in Corr Lounge.