Music that will put you in the summer mood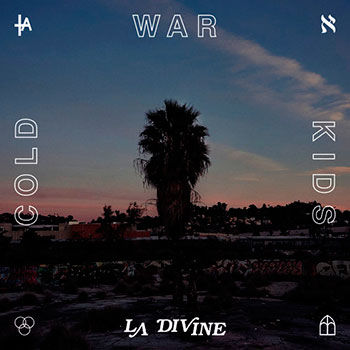 Summer means long days, warm nights and a break from college life. For most, daytime hours will be spent at internships and summer jobs. But unlike the school semester when homework crowds our downtime, after hours obligations are at a minimum over the summer months. Thankfully, the world's best artists have been hard at work giving us something to do during those lazy hours. What follows is an overview of some of the most notable new releases across genres. Whether you're driving to work, road-tripping to the shore or watching the sunset in your backyard with a grill fork in one hand and a Corona in the other, here is some of the best new music to get you in the summer mood. 
First off, Indie rock band Foxygen is back with its fifth studio album. "Hang" continues in the vein of past work by this group from Westlake Village, California, with tracks characterized by dynamic melodies, minimalist lyrics and ample use of both wind and brass instruments.  Each Foxygen song is a mini-symphony in its own right and usually contains numerous tempo, chord and melody changes. At eight songs and 32 minutes, most people could run through "Hang" on their morning commute. Individually, "Avalon" is a breezy piece in which the influence of both 20s swing and 50s be-bop is clearly evident, which makes it ideal for windows-down driving on a warm day. 
Also fresh off the indie scene, The Shins have gone through numerous changes in the past year, most notably undergoing a lineup shuffle that pared the group down to lead singer James Mercer. His first album without the original band was lackluster, formulaic rock. But "Heartworms" is a different animal, reminiscent of past albums by this alternative powerhouse. The Shins have traditionally done a great job of matching melody to lyrics as opposed to the reverse, lending their work a poetic quality. Singles "Name For You" and "Dead Alive," are great road trip pieces, while "Cherry Hearts," "Fantasy Island," and "Rubber Ballz," use their synth-y undertones to maximize nostalgia. 
It goes without saying that "DAMN.," the latest masterpiece from rapper Kendrick Lamar, is a must-listen. Rap's resident king lays on verses that mix reflections on America's current political climate with reflections on the musician's own agency, responsibility and occasionally crippling self-doubt.    
If this type of introspection is what you seek, look no further than Gorillaz, the two-man band created by former Blur member Damon Albarn and illustrator Jamie Hewlett. Albarn is releasing his first album since 2010 on April 28. "Humanz" is bound to bring us more of previous records' defining trip-hop atmosphere, but marked differences on Albarn's newest work do exist. They include the overwhelmingly American influence of features—Vince Staples, Pusha T and others lend their vocals to the track—as well as the nature of the project's creative content. Albarn had conceived "Humanz" well over a year ago, and the question he allegedly sought to answer through this work was a hypothetical one—What would be the world's reaction if the election went to Donald Trump? At the time, it had seemed a work of fantasy. Now, the album has found new gravity, although its bleak undertones may be reflective of a point still further in the future.
April 28 is a big day—it also marks the date that duo Sylvan Esso's latest hits the shelves. The music world is expecting a lot from the creators of what is arguably the most unique sound to grace the airwaves in recent history. And keep an eye out for the release of "For Crying Out Loud", modern rock group Kasabian's newest album, set for the same release date.  
Additional records released over the past few months include rap-duo Run the Jewel's "RTJ3," indietronic Goldfrapp's "Silver Eye," the first full album from indie rockers Hippo Campus, and a slew of albums fresh off the alternative scene, among them "Hot Thoughts" by Spoon, "LA Divine" by Cold War Kids and Future Islands's "The Far Field." 
Also get ready for the latest from dreamy Indie rocker Mac DeMarco. "This Old Dog" hits shelves May fifth. Paramore, which gave many of us our middle school soundtrack, finally made it back to the studio; its sound has come a long way from what was once the fuel for the fire of our preteen angst. Single "Hard Times," is upbeat, lighthearted and features a novel, stripped-down version of vocalist Hayley William's voice. Maluma and Mø have both released recent singles, "Felices Los 4" and "Nights With You," respectively. The former features all the defining characteristics of classic reggaeton, but has a gentler edge than the usual fair—even his lyrics carry a message of smooth, self-assured nonchalance. Meanwhile MØ, who's popularity has grown exponentially since being featured on DJ Snake's "Lean On," hits us with a newfound intensity. "Nights With You" features a heartbeat-like bass, like a muffled brass section straining against its leash. A little trap icing is drizzled on top in a hit-making recipe that spells nothing but promise for things to come. 
To wrap up, I've run into a number of individual tracks that merit particular attention this summer season. "Oh Devil," by electro-pop duo Electric Guest, is nothing short of genius. Listen to this song every day and try not to break out those scatty reggae-hip-hop dance moves—I guarantee you, you cannot avoid grooving to this. 
"This Song" by RAC and Rostam, glows with sad-happy, and moves from a crooning and austere series of verses into a rapturous chorus. 
Releases by underrated electro experimenter Louis The Child are few and far between, but "Slow Down Love," exemplifies the level of creative effort they pour into every track. The steel drum on this single is basically magical, and made even more so by the fact that both members of the group, having been born in 1996 and 1997, are younger than me. To be honest, I might have to scope one for a formal date next semester if they're in town. 
Speaking of which, self-classified Grunge&B duo THEY. rolled through Philly a month ago and I could kick myself for missing its show. Both "U-RITE" and "Say When" are, in a word, sick, and I can't wait until this stuff starts making the rounds at parties. 
Also be sure to give "Love & War," "Invitation" and "Friends In The Dark," off of Yellow Claw's latest album, a good hard listen. Actually, sit down with the whole album—it may be the only thing with any hope of redeeming EDM in the era of The Chainsmokers.
 There's more than enough material to keep any music-lover busy over the next three months. It's uplifting to know that regardless of where the world finds itself—regardless of the craziness into which it's recently seemed to descend—the artists are still out there, making music, waiting for us to tune in.