Cost Saving Corner: Philly Art Museum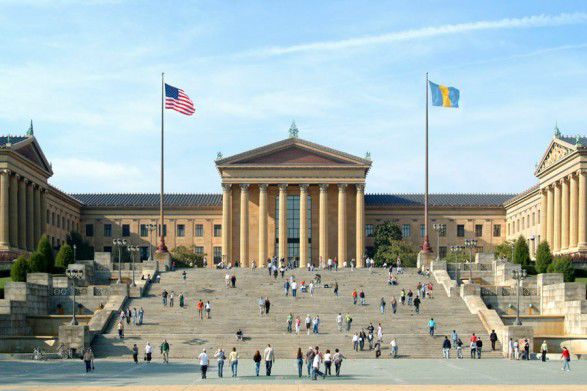 Cassie McHugh Culture Editor
September 19, 2017
Bored of your week-in, week-out routine? Switch it up without breaking the bank. Philadelphia is just a short train ride away and is home to a number of budget-friendly, pace-changing events that often go overlooked by students.  
The Philadelphia Museum of Art offers pay-what-you-wish admission every Wednesday evening from 5:00 to 8:45 PM. Visitors are invited to enjoy the museum in a relaxed and casual atmosphere. 
Admission includes access to two yoga classes, held at 6 PM and 7 PM by Dhyana Yoga. Don't be late—classes are first come, first serve and often fill quickly.
The museum also offers a variety of Wednesday evening events on a cycling basis .  
This fall, 'sketching in the galleries' events will take place once a month. Visitors are invited to channel their inner artists and take inspiration from the artwork on display. Paper and pencils are provided.
Visitors also have the chance to play the board game "Sorry!" in the Lois Green Brodsky Gallery with friends and other visitors on select Wednesdays this fall.
Students 21 and over can also check out a special Oktoberfest Beer Garden on the Grand Stair Hall Balcony on Wednesday nights this October. Local craft brews and German food will be served. Paid tickets are required for this specific event. 
Check back in future issues of the Villanovan for more low cost ideas to spice up your same-old.