Where Are They Now: Walidah Justice Class of '96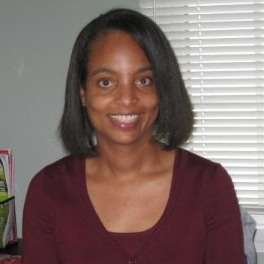 By: Cassie McHugh Co-Editor in Chief
April 10, 2018
Did you know that the CEO of Wawa went to Villanova? Or that NASA astronaut Andrew M. Allen is a Villanovan? Villanova has a network of over 123,000 alumni, many of whom have gone on to do incredible things. They have stories to tell, advice to share, and amazing memories of their own Villanova experiences.  
In this column, we will share their stories, both of their time here at Villanova and beyond. This week, we feature Walidah Justice, who majored in Communications and graduated in 1996. She now serves as the Director of Diversity and Inclusion at Episcopal Academy in Newton Square, PA, advising students and parents, organizing leadership conferences and workshops, and helping to create a more inclusive school environment. 
The Villanovan (TV): What's the most surprising thing you learned after you graduated from Villanova?
Walidah Justice (WJ): I started my career in corporate, so I didn't start in education, but one of the lessons I learned in corporate is as much as you learn academically in the classroom at school, so much of the skill set that I needed to be a young professional had everything to do with what I learned outside of the classroom. Being involved in groups like student government or the Black Culture Society or even simple things like volunteering and doing community service and soup kitchens, I learned in all of that group work I did and the public speaking opportunities I had, all of those skills that were what I really needed, especially in the first two years of my job. I needed to know how to relate to people, how to work with different personalities. Those soft skills people talk about, in terms of leadership or networking or public speaking, and relational skills that I learned from those roles and activities, I think benefited me even more once I got to my professional life. 
TV: If you came back to Villanova to teach a class, what class would you teach?
WJ: I always loved my public speaking courses, so I'd love to teach a course on that. But in addition to that, I'd actually like to teach a course on film. I'm a huge fan of film in general, and when I took Film Analysis as an undergrad, I really enjoyed the course, but I thought if I had this course, how would I do it differently, and the way I would do it differently is I would add a social justice piece. 
TV: What's the best connection that you made during your time at Villanova?
WJ: There are so many, but the one that stays with me now is the network I got at Villanova, the professors who helped me and mentored me. I was in Blue Key, but I also worked in the admissions office, and when I look back at the mentors that I worked with there, including the director who's still there, I have this amazing network of professionals, people who were mentors when I was an undergraduate student, but are still mentors to me now. I've been blessed with a group of mentors who still have an impact on my life and have affected me and helped to guide my career goals.
TV: If you could come back to Villanova to be a student for the day, what would you do?
WJ: Professor Lewis in the Communications department does a social justice documentary program, and, truthfully, I would love to sit in one of their classes and help to edit one of those films that they do because I've really been impressed with those films. I've actually used a couple of those films for my students here. I like the way students respond to film.
TV: Do you have a life motto?
WJ: That is always hard. But probably the one that resonates with me the most now, and it probably had to do with the work that I do, is 'Be the change you want to see in the world.' That has more to do with the fact that I work with students, and we're always trying to push the envelope to make them more conscious and more aware and to try to help them to be more inclusive. So whenever I hear that one, it pushes me to do the work that I need to do.
TV: What is your best piece of advice for a current Villanova student?
WJ: Being open to the educational experience. I think sometimes when you go into college, students get really focused on 'this is the job or career that people really think is my strength.' They're good at science and they need to be a doctor or they're really good at math so they need to be a math teacher. But I would always say to students, just be open to the different classes and disciplines that you're exposed to. If you're open to that, you kind of find yourself along the way. For me, I started in corporate, but education is definitely where my heart was. I honestly thought I would become a broadcaster and that was what I would do, but what I realized was that Communications offered me a lot of other ways of looking at the world that were of more interest to me. That openness to the opportunities and possibilities is important because I think if you close yourself off to that, you might miss your potential in what you could be.
TV: What is your favorite Villanova memory?
WJ: I was the president of the Black Culture Society my junior year. Every year, we had a luncheon, usually during Black History Month, and it was a way to honor current black students at Villanova, but it was also a way to honor past alumni and speak to the history of black Villanovans. My junior year, in particular, we brought back an alum who was an educator, James Anderson. The reason I liked bringing him back was it was a nice connection for current students to an alum who had been in a predominantly white school just like us, but who had a very different experience because Villanova was less diverse when he was there. We kind of got to see through his journey, how much the school had grown. Obviously, there are things at any school you go to that students might want to change, but he was able to give us perspective. And at this particular luncheon, Father Dobbin, who was the University president at the time, came to our luncheon, and I'll never forget that. That for me was a really pivotal moment because it said that he cared about us as students and he cared about our experience and history because he came to that event, and I knew he was a busy person. I'll never forget that, it was a really great moment.