Villanova University's Special Olympics' Restaurant Week Kicks Off Road to Fall Festival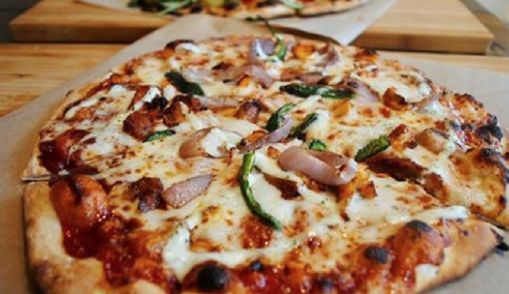 Special Olympics at Villanova kicked off its promotion for the approaching 2019 Fall Festival, now fewer than two months away, with its annual week-long promotion, Restaurant Week. Taking place from Sept. 9 through Sept. 14 and including a wide variety of restaurants in the area spanning different styles of cuisine, from classic American style with Gullifty's and Five Guys to pizzerias with SNAP Pizza and Anthony's Coal Fired Pizza, Restuarant Week marked the beginning of the final push until Fall Festival.
Cara Nobile organized Restaurant Week this year, which has been a process that began months ago in May and has required heavy amounts of coordination and organization on her part. "[Preparation] includes contacting various restaurants, providing all the vital information necessary for those restaurants, finding new restaurants to add, contacting them again, and making sure all the final touches are in place," Nobile said. "Once August hits, we hit the ground running by working with our media and publicity team to spread the word around campus. During the actual week, it includes heavy advertisement and follow-ups with each restaurant."
Nobile finds that Restaurant Week is a testament to the message of inclusion that Special Olympics promotes and holds at the center of its operations. An opportunity for Villanova students to get to spend time together and get excited for the months to come for Special Olympics, it also promotes the message of inclusion and holds the aims of Special Olympics at its core.
"From my interactions with some of the athletes, it is clear that inclusion not only comes from the soccer field or the basketball court, but it comes from things we do in our everyday life, specifically like going out to dinner with a big group of friends and making long-lasting memories together," Nobile said. "It's this inclusion and the friendships that can be made over a group dinner that really connects Restaurant Week to the importance of inclusion in Special Olympics."
With Restaurant Week now over, more is to come from Special Olympics in the coming months as the build-up to Fall Festival, taking place Nov. 1 through Nov. 3 this year. However, Nobile hopes that people enjoyed Restaurant Week and recognized the presence of inclusion in their lives.
"I hope that people [took] an hour for themselves by getting together with a group of friends, leaving campus, and eating some of their favorite foods while supporting a cause that is something I, along with many others, are so passionate about," Nobile said. "I hope that people [realized] the presence of inclusion in their everyday lives and [chose] to include those they may not have included before; whether it be the boy who sits quietly in the back of the class, the girl who eats lunch alone each day or the student or athlete with autism or [Down] syndrome who, just like you, deserves a life full of joy, love and inclusion."