VISO Annual UNITY Concert Unifies Villanova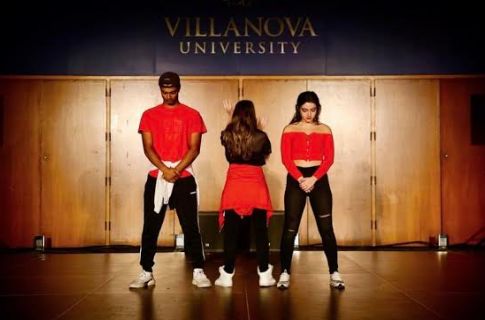 UNITY was an annual multicultural showcase hosted by Villanova International Students' Organization (VISO). This year's event invited art groups and individuals from Temple University, Haverford College, Bryn Mawr College and Swarthmore College, as well as from Villanova University. It was a chance that reflected the culture integration level of the school and also a platform for students to show their talents. This year's event was held on Oct. 27 at 6 pm, and different cultural groups were invited.
Performances this year were mostly dancing performances. Different cultures' dancing performances provided an utterly new experience to the audience. By giving an exhibition of various cultures' dances, the audience could easily compare the significant difference among the variable culture system. Irish dance, African dance, Korean pop dance, and Indian Dance are all fantastic. They each have uniformed dance movement and exciting music. 
Isabella Geng, an international student from China, brought a song of her favorite singer in her mother language. What distinguished her is not only her beautiful voice but also the unique melody, which showed the fruit of different cultural music. 
What could also be recognized was the K-pop dance. Two different songs are connected. Also, during the five second interval, the dancers all changed clothes from the style of the cherry spoon to cool. 
This event promoted cultural understanding by having diverse groups come together for one common goal. The on-site lottery encouraged the audience to not only participate but also to stay in the event. 
Nova t-shirts and hats were given out. The audience was always excited and surprised. Also, during the food sharing part, Chinese food, Indian food and African food were provided. All of the food was delicious, and ,besides the impressive performance, the cultural food made the audience feel that it's worthy of spending only 10 dollars to watch the show.
Even better, one dollar from each ticket was donated to Special Olympics. Moreover, it was an ACS approved event, which meant Villanova students could choose to take part in and write reflections on it. In this way, more and more students and professors would get to know about this event, which is beneficial for international students to create an integrated atmosphere.
UNITY not only allowed students to show their platform but also let them participate in the activities, the on-site lottery and traditional food sharing of the activity. The sparks and melody of youth are revealed in this event. I hope that every UNITY concert can be an eternal memory in the hearts of students. VISO aims to enable the chance for international students to celebrate different cultures across the world as well as local students to have a new cultural experience. 
"We are hoping to reach all students, regardless of their ethnicity, culture or race" one of the organizers of UNITY said.