What to Watch This Summer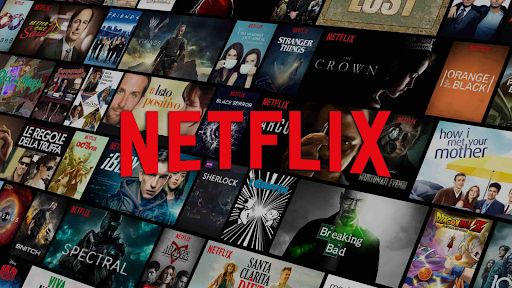 Colin Birkmire Guest Writer
June 26, 2020
In the era of COVID-19, the entertainment and music industries, especially, have suffered a heavy toll from social distancing guidelines. Big summer events, such as blockbuster movie premieres, concerts and film festivals, have all been cancelled or postponed. Luckily for us, the world is in the age of streaming, and there are numerous movie and television streaming services at the world's fingertips, for a monthly fee of course. Because of quarantines in place, many people have resorted to utilizing these streaming services more often than they already were. While there are many premium services with great offerings, arguably the most popular streaming services seem to be Netflix, Hulu, Amazon Prime and Disney+. 
From its humble beginnings as a DVD delivery service in the late 1990s, Netflix is now the face of streaming and is practically in as many households as Cable TV. Many of its original movies and television series have been critically and commercially acclaimed, and some have won prestigious awards, such as the Oscar-winning "Roma" for Best International Film, and the Emmy-winning "House of Cards," for Outstanding Directing for a Drama series. 
This summer, Netflix boasts a large number of acclaimed movies that can likely hold audiences over until it is safe enough to go back to theaters. Netflix has classic crowd-pleasers, like "Ferris Bueller's Day Off," the "Back to the Future"series, "The Matrix" franchise and the "Indiana Jones"franchise, as well as modern classics, like "Inception," "Inglourious Basterds," "Django Unchained" and "The Social Network."
Apart from the numerous crowd-pleasers and classics, there are also many recent award-winning films available, including Best Picture and Best Supporting Actor-winning "Moonlight" directed by Barry Jenkins , the soon-to-be classic "Lady Bird"starring Saiorse Ronan and directed by Greta Gerwig, the Safdie Brothers' visually stunning "Good Time" starring Robert Pattinson, and the Safdies' newest movie "Uncut Gems,"starring Adam Sandler in a career-defining role, Nicolas Winding Refn's "Drive"starring, Ryan Gosling and Michelle Williams, Martin Scorsese's newest and possibly final gangster film "The Irishman," starring an all-star cast of Robert De Niro, Al Pacino, and Joe Pesci, and Spike Jonze's moving "Her"starring Joaquin Phoenix, in another fantastic role, among many more fantastic films. While these movies are fairly well known, most aren't household names, but they are on the path to be future classics and are essential to watch on Netflix this summer for a first watch or a rewatch. 
In recent years, Hulu has arguably been a little top heavy when it comes to movies as opposed to television series the service has to offer. While Hulu boasts classic shows like "It's Always Sunny in Philadelphia," "American Horror Story," "Atlanta," "Parks and Recreation," "Seinfeld," "Lost," "30 Rock," "Saturday Night Live" and "Jersey Shore" just to name a few, it has always lacked in the movie department. Despite this, there are still some worthwhile movies available, from the Oscar winning, Bong Joon-Ho directed "Parasite," the Tarantino classics "Kill Bill Vol: 1" and "Kill Bill Vol: 2," modern horror classic "A Quiet Place," starring husband and wife duo John Krasinski and Emily Blunt, the dark comedy biopic "I, Tonya," directed by Craig Gillespie and starring Margot Robbie as disgraced figure skater Tonya Harding, the future classic "Booksmart,"directed by Olivia Wilde and starring Jonah Hill's sister Beanie Feldstein of "Lady Bird"fame and Kaitlin Dever, and "Vice," directed by George McKay starring Christian Bale in another physically transformative role as former Vice President Dick Cheney, among others. While most of these films are well known, they should be treated to a rewatch by viewers via Hulu. 
While Amazon Prime includes rentals of seemingly endless movies and shows, it has a number of great titles available to watch this summer, included in the Prime subscription. These include critically-acclaimed movies such as, Ari Aster's beautifully unsettling "Midsommar," starring Florence Pugh, and his hit modern horror masterpiece "Hereditary." "The Lighthouse," another beautifully unsettling film by Robert Eggers starring Robert Pattinson and Willem Dafoe, Rian Johnson's "Knives Out," starring an all star cast of Daniel Craig, Michael Shannon, Jamie Lee Curtis and Don Johnson, to name a few, a slew of Marvel movies, such as "The Avengers," "Captain America: The First Avenger" and "Thor," Amazon original "Beautiful Boy,"starring Steve Carell and Timothee Chalamet, Jonah Hill's directorial debut "Mid90s,"starring up and coming child star Sunny Suljic and 80s cult classics "Heathers" and "Pretty in Pink," among many others. These are just a few of the great movies available for Amazon Prime members to watch for free this summer, and those who are compelled to rent have a lot of content to watch.
Disney+ is one of the newest out of all streaming frontrunners, yet it boasts the most some of the most popular titles and franchises. A big corporation like Disney obviously has powerhouse movies on it's streaming services, and Disney+ doesn't disappoint. Disney+ offers hit franchises like "Star Wars," "Pirates of the Caribbean"and most movies in the Marvel Cinematic Universe, as well as Pixar's standout animated films, and possibly every Disney Animation movie from "Snow White" to "Frozen II." While Disney+ has so much to offer and  chances are most teens and adults have seen a good portion of the titles available, many of the movies and shows on the platform could always use a rewatch. 
It is unfortunate that many anticipated movies had premiere dates pushed back or don't even have a release date as of now, and it is even more unfortunate that many parts of the world will have to spend their summer inside, but there are many fantastic films and television series available to pass the time that some people may have never watched had it not been for quarantine. Many of us take these services for granted, and now is the time to appreciate what they have to offer.