August 2020 Horoscopes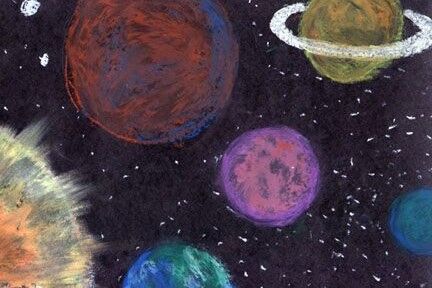 Aries: Your intense classroom persona is something on which you have always prided yourself, but with COVID-19 persisting and Zoom classes coming back for round-two, this area of your life is looking a lot different. Sitting at a computer instead of being on the go almost feels like the universe is trying to turn your greatest strengths into weaknesses. However, what you fail to realize is that the universe knows better and knows you are the type of person to set a goal and reach it. This school year, reach for adaptation to the temporary new way of learning. Knowing you, the crown of Zoom University will be on your head soon enough.
Taurus: There will be a lot of new challenges for you this school year. While your enthusiastic spirit fueled by your tenacious grit will be great opponents to these challenges, there will be some moments of struggle. Maybe there will be issues with the new school layout. A class might not go as well as you'd hoped, or, tragically, a special someone doesn't ask you on a socially distanced walk on the Villanova bridge at sunset (brutal). Whatever you find yourself facing that causes you to falter, do not, as tempting as it may be. Don't sweat the small stuff. If you do, you'll spend more time worrying about the things that are out of your control, instead of spending your time enjoying the things you can.
Gemini: Your easily adaptable style is perfect for the upcoming school year. Zoom classes? Of course. Portable chairs? Strap that thing right on your shoulder. Masks? Even "maskne" can't stop you. What's most important about this attitude is to be absolutely sure that you are able to maintain it. Attitude is the ultimate decision maker in how this year goes for you. Everything is what you make of it!
Cancer: Everything doesn't happen at once, so make sure to appreciate every step you have to take to get to where you want to be. Like all new school years, this one presents a lot of newness. It's your zeal for adventure and willingness to leap into the unknown that will provide a perfect foundation to handle all the things that are coming your way. While it's not yet time to reveal all the future holds (both good and bad), it is time to let you know that your spunk and resilience alone will make this school year yours for the taking.
Leo: Your favorite parts about school are the social aspects: hanging with your friends, your extracurriculars, passing by people on the way to class and stopping to chat. Obviously, the beginning of the school year will not look exactly like the epitome of your socialite fantasies, but fear not. There will be ways for you to follow all the rules and get that social time you thrive off of. Going back to school, come up with ways to creatively fulfill that part of your day that was once consumed by crowded coffee runs and groups projects but has since turned into Zoom calls and sweats. When you think outside the box, your social life this semester will soar to new heights.
Virgo: Being perfect isn't everything. When the school year starts, your perfectionism usually goes into overdrive. What you need to do this year is take a deep breath and learn to cut yourself a little slack. You'll find that when you aren't so focused on preventing mistakes, you'll find what you're doing more enjoyable! Who knows, maybe this year, your less stressed mindset will lead you down an exciting new path.
Libra: There is only one essential thing you need this year: confidence. The good news? That you're ready to take everything this school year has to offer. The better news? You're now aware that all you need is to keep your confidence up in order to fully embrace these aspects of your life. You're welcome.
Scorpio: This school year, it's time for you to get to work. Passion for your work is practically radiating off of you. You've been the first person to call others' out on their wrongdoing, and this drive you have to make positive change is at its peak right now, so it's time to use this energy to your advantage! Go the extra mile. Get involved in anything that sparks an interest. Now is the time!
Sagittarius: This year is all about you and the grades. While your worth isn't determined by a letter or a percentage, if you decide to throw yourself into your work this year, you will find joy and fulfillment in how it makes you feel. I'm talking major too school for cool vibes for you. Hey, at the end of the day, the school winners are the coolest around due to their happiness in their hard work. Let's see your smarts soar!
Capricorn: Time to set your sights on something new. New school year, new dreams, new everything. Believe it or not, this semester is going to ignite something in you, and that something will manifest itself into an exciting endeavor. Maybe it's not something you'd expect, but that doesn't mean it won't have a great reward. Make sure to keep your heart open for your new path.
Aquarius: Back to school means back to decision making. This is the time to decide what your future will hold. There are many great options coming your way, and each has its own unique characteristics that will provide you with different lifestyles. This semester, make sure you take time to reflect on what you really want out of life and what that means for your life choices. While it might seem overwhelming at first, the answers that are best for you will reveal themselves in due time. For now, just enjoy the ride.
Pisces: You are the type to daydream on an endless loop, but your apprehension about the new year is too busy clogging up your mind. Here's the thing, there's nothing to worry about! Yes, school will look different, but that doesn't mean you can't find ways to express yourself, be it through your school work or through a passion. This semester will present you with opportunities you didn't even know were possible, so be on the lookout for an unexpected positive gift in your life.