Villa-Vogue x Jordan Francis: Dear Virgil Abloh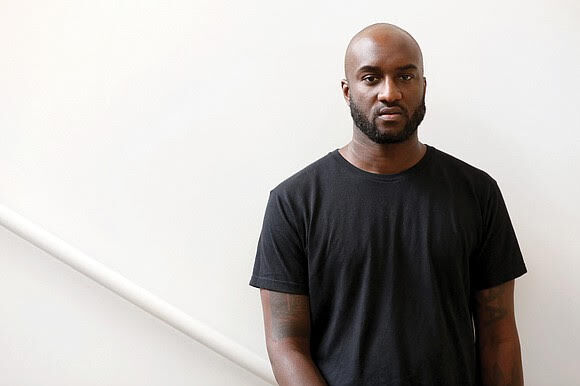 "I'm always trying to prove to my 17-year-old self that I can do creative things I thought weren't possible."
Virgil Abloh, it is certainly safe to say that you made the impossible possible. 
On the morning of Nov. 28, we lost one of the world's most brilliant minds. Virgil Abloh died at the age of 41 in Chicago after a two-year battle with cardiac angiosarcoma, a rare form of cancer. Rather than focusing on his absence, it is important that we remember everything he has done in his past life – every accomplishment, every creation and every vision. Abloh leaves us with his influence, an influence we must use to create and change the world. He inspired millions, and he inspired me. 
Born in Chicago in 1980, Abloh grew up in the age of Michael Jordan, which can only mean one thing: the donning of sneaker culture. Being raised in a streetwear fad sparked Abloh's early passion for design, enabling him to sketch and send sneaker designs to Nike, all of which got immediately rejected. Oh how the tables turned. 
To the surprise of many, Abloh moved on to study civil engineering at the University of Wisconsin-Madison. There, he decided to start his first streetwear brand, Fort Home. Fort Home ceased to catch any attention until eventually being discovered by John Monopoloy, Kanye West's former manager, who hired Abloh as his creative consultant at just 22-years-old. Now, insert the commencement of a new era.
From interning alongside West at Fendi in 2009, to starting the high-end brand Pyrex Vision, Abloh, once a stranger from Rockford, Illinois, started making advancements in the fashion world. 
Then came 2012. The moment everything changed. OFF-WHITE ℅ Virgil Abloh.
Abloh's new streetwear-meets-couture brand took the world by storm the moment it debuted. The reason for all this attention was the brand's unique visual identity. With every zip-tie, air quote and usage of barricade tape, OFF-WHITE soon became the amalgamation of streetwear and high-fashion. The bridge between couture and edge, if you will. By showing pure streetwear in a fashion show context, Abloh's OFF-WHITE ultimately breached the dam between fashion's ivory tower and the street's more inverted forms of sneakerhead discernment.
With OFF-WHITE came one of the most iconic collaborations known to date, The Ten, which was Abloh's recreation of 10 classic Nike sneakers. The silhouettes were redesigned in Abloh's aesthetics with zip ties, transparent materials and of course, his egregious air quotes. The shoes caused mayhem on the resell market and were hailed by many as the best sneaker of the year. The collab's blueprint-like designs echo back to Abloh's training as an architect and exemplified his obsession with re-contextualizing familiar objects, a method that has hardly been touched upon previously. 
Abloh was soon recognized for his ability to mix classics with the current zeitgeist, impressing the entirety of the fashion world but most importantly, Louis Vuitton, who shortly hired him as its new artistic director. When it comes to the creative direction of established brands, and the designers who represent them, minority representation is incredibly small. From that moment forward, Abloh made history as Louis Vuitton's first African American to be a creative director for the French luxury house. Abloh's appointment may have showcased the lack of diversity heading up major fashion labels, but it's in fact an incredible step forward in terms of diversity. He's one of an extremely small handful of Black designers who have been appointed by major heritage fashion houses to helm those heritage brands. Only two Black designers before him have helmed the position of creative director at a European Fashion house. Ozwald Boateng headed up Givenchy's menswear from 2003 to 2007, and Olivier Rousteing is the creative director of Balmain. 
From Telfar Clemens to Shayne Oliver to Pyer Moss to Mowalola Ogunlesi, there is a new class of burgeoning Black and minority designers ready to exhibit their creative outlets at these brands. With every idea, every collaboration and every brand he touched, Abloh changed the scope of the fashion industry. 
Fashion was more than an outfit or a piece of fabric. For Abloh, fashion was a form of identity. He had the ability to re-contextualize the familiar and give it an aura of cultural currency. Every item he created sat at the nexus of art, music, politics and philosophy. He was the master of irony, references and self-awareness. Abloh's work has the power to inspire future generations for years to come. His 17-year-old self would be proud. We all are. 
May he rest in peace.