Still Woozy Talks His New Single, Artistry and More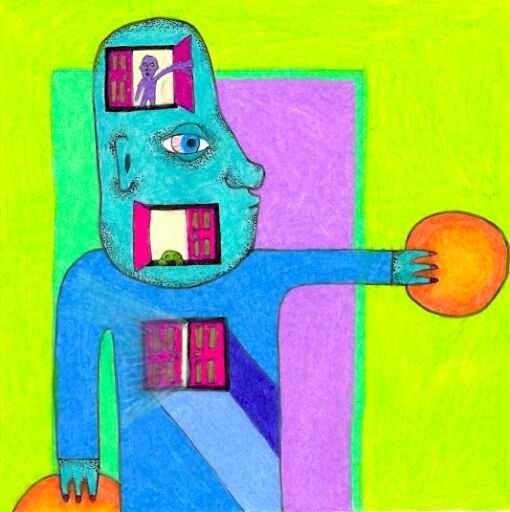 Ryan Weicht Staff Writer
September 16, 2020
The ever unique and steadily growing artist Sven Gamsky, better known as Still Woozy, returned to his music, releasing a new single this past Thursday, Sept. 10. The track, titled "BS," explores a more passive side of Still Woozy. While still marked by Gamsky's psychedelic bedroom pop style, the track is less flashy than some of his other work. However, the song is no less compelling than any of Still Woozy's previous work, as a soothing, muffled guitar drives the tune while listeners float along with it. Gamsky sings softly about his desires and struggles with falling in love, easing listeners into a sleepy haze, while still providing thoughtful sentiment throughout. Accompanying the single was a music video, in which the singer rides through a myriad of scenic locations atop different modes of transportation.
Still Woozy has kept busy in 2020 despite the pandemic, as he also released a song and a music video in mid-April. Though he has yet to release an album, Still Woozy continues to blaze his own path through mixing and matching acoustic and electronic sound, while infusing tracks with a variety of short noises. 
At a virtual press conference organized by music group °1824, Still Woozy shared what he has been up to and his future with music.
Gamsky began by discussing his future productions. The singer said his new single is not necessarily indicative of what is to come.
"I always try to make something that keeps my interest, but there are all these different things I want to try," Gamsky said. "It's just a part of a whole picture."
He elaborated on his future art, talking about one of his biggest inspirations: his fiancé, Ami Cooks. Gamsky glowed as he discussed the ways that Cooks incorporates art into everything she does. The partnership is not only a romantic one, but also a creative one, as Cooks   creates the art for all of Still Woozy's singles. Gamsky admires  the thoughtfulness with which Cooks uses when making art.
Commenting on the pandemic, Gamsky said that he has been given time to work on his music. 
"Usually I would be on tour, and I'm not the kind of person who can do more than one thing at a time—I'm so tunnel visioned," he said.
Gamsky also commented on his relationship with his music, saying it is a coping mechanism for him. The singer discussed how he creates in order to work through his thoughts. He hoped that his music could provide his fans the same connection to the feelings he experiences.
On the subject of self-producing, Gamsky explained why he still chooses to create on his own even while gaining traction as an artist.
"I love playing with sounds and textures," he said. "It's so much fun to make beats and create something out of nothing. Building from the skeleton outward, it always blows my mind a little bit. I've also curated my own taste over the years — you would be able to tell if I released something that wasn't produced by me."
Elaborating more on gaining traction, Gamsky also gave advice for new up-and-coming artists.
"Focus less on getting big or getting famous and focus more on the music," he said. "Get that to a point where you feel like it's on the same level as everything out there."
Still Woozy has also often been included in the discussion of "genre-bending" or "genre-less" music. Gamsky commented on his feelings about these labels and genres in general, saying that he could never describe his own music. The singer has a variety of influences that fit into many genres, and because of this, he never wants to get stuck in just one.
"I have so many ideas and I want to have enough space to explore," he said.
Perhaps the most relatable thing the artist mentioned was his desire to return to live concerts. Gamsky discussed how much he loved the energy of the crowd and how he missed being able to sing and dance within the pit of fans.