Villanova Student Competes on Wheel of Fortune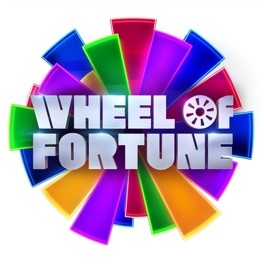 Who will be a contestant on Wheel of Fortune this week? With the letters "V", "N", "L", "A" and "I", can you guess the phrase? 
It will be none other than a Villanovan. Villanova sophomore Malia "Drew" Dunaway is a contestant on Wheel of Fortune's "College Spring Break" edition. Dunaway, an international business and marketing student, member of women's club basketball and a Dean's Suite Student Ambassador, will represent Villanova in this special edition of the famous game show, Wheel of Fortune. In this special episode, Dunaway will compete against other college students for a chance to win thousands of dollars. 
At first, Dunaway did not realize that she would actually be picked to compete. She applied to Wheel of Fortune on a whim and was quite surprised upon actually being chosen. 
"To be honest I just saw an ad on Instagram and thought, 'Why not apply?'" Dunaway said. "When they actually asked me to be on the show, it seemed fun. I now also have something fun to say when someone says 'tell me a fun fact about yourself.'"
Dunaway felt confident in her performance without preparation, and went in with hopes for an easy round. Dunaway candidly admits that she did not study for Wheel of Fortune, or prepare in any way. 
"I did not really study for the show," Dunaway said. "I kind of just hoped the puzzles would be easy. I probably should have prepared, but it is what it is."
Upon actually getting to filming, Dunaway had an amazing experience. She competed on Wheel of Fortune with the support of her family, who got to see her perform on the show. As Dunaway made her Los Angeles debut, she had tons of fun. 
"Getting to go around Sony studios was really fun and experiencing it all with my family was a bonus," Dunaway said. "They all flew to LA and they were able to watch the taping of the show along with the other college week episodes."
If she wins, Dunaway's money will go to a great cause. According to SONY's Communications Manager Christopher Orenic, Dunaway plans to donate her winnings. 
"With any winnings, [Malia] plans to donate to Brandon Strong, a nonprofit organization founded by Brandon Gonzalez," Orenic said.
Brandon Strong works to emotionally and financially support families battling illness. Dunaway's plans to donate to Brandon Strong honors the legacy of Brandon Gonzalez, who tragically passed away earlier this year. Dunaway's intention to donate potential winnings is a great gesture, and her win would truly honor the Villanova community in an extraordinary way. 
Be sure to tune in on Wheel of Fortune on Friday, April 7th on 6 ABC at 7:30 p.m. to see Malia Dunaway spin for big money.