Villanova Summer Business Program Week Preview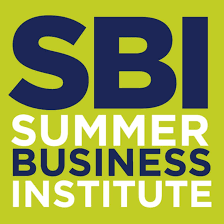 Villanova School of Business's Summer Business Programs may be the last thing to elicit thoughts of an undisturbed, poolside vacation. However, for those dedicated students interested in looking to define their potential careers, learning more about these opportunities is an essential first step. 
February 13th marks the beginning of VSB's Summer Business Programs Week, which is a week full of events that highlight the various options available to non-VSB students motivated to gain business-related competencies over the upcoming summer. 
The kick-off information session will consist of an overview of the Summer Business Institute (SBI), as well as an introduction to VSB's newest program, the Summer Business Academy (SBA), which is a business certification program that will make its debut this May. 
Trish Burdo, Director of Business Minor Programs, discussed the importance of obtaining an understanding of the various options available to students.
"Attendees will understand the differences between the Summer Business Institute and the Summer Business Academy and be equipped with the information necessary to decide which option is appropriate for one's personal needs," Burdo said. 
SBP Week's spotlight event, Think Summer Day, is set to include an interactive presentation featuring SBP ambassadors and panelists. In addition to this unique opportunity to mingle with program alumni and pose questions pertaining to the programs, attendees may also enjoy tropical mocktails at the event. 
As the week continues, SBP plans to capitalize on the men's basketball game at the Finneran Pavilion as the Wildcats play against Butler. It will also partner with Quizzo to host an SBP-themed trivia night, and will end its series with a tabling event at the Oreo. As an added bonus, students will be entered into a raffle to win a VSB-themed prize for each event attended. 
Mariana Beneti Costa, Co-Director of SBP Events and Merchandise, described her experience as a key individual in the organization of SBP Week and her hopes for its outcome.
"SBP Week is the centerpiece for exposure of what VSB has to offer," Beneti Costa said. "It's very important that everything runs smoothly so that students can get the most out of these events. I'm hopeful that we'll be able to show what opportunities are out there."
To learn more about VSB's Summer Business Programs prior to the SBP Week series, visit the VSB for Non-Business Students page at www.villanova.edu. Additionally, reference the SBI and SBA Instagram pages @villanovasbi and @sbavillanova for more information regarding event details.