The Hype Around Bullet Journaling at Villanova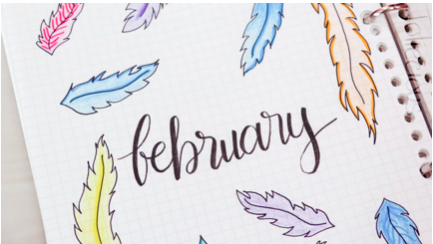 The start of a new year opens up the opportunity to start a new bullet journal. For those who may not know what bullet journaling is, it essentially is a hand-made journal that can be customized as a planner to set goals, remember the best books you've read or to simply stay organized. Journaling is a healthy practice proven to relieve stress and strengthen emotional functions, which college students would definitely benefit from. In my own experience with bullet journaling, it helps me stay organized with a busy schedule and gives me a chance to be creative. 
An article from The Trinitonian of Trinity University from Feb. 6 discusses the school's own bullet journaling club. The student members expressed that the club is a creative space allowing them to bond with others who share the same hobby. Similarly, Villanova has students who enjoy this type of creative art, yet we do not have an official club. Although there may not be an organization dedicated to bullet journaling, there still are individuals across campus who have shared their love for journaling as it becomes more and more popular each year.
Fellow staff writer Bailey Quinn stated that her method of journaling stands out from the typical pen and paper. She prefers journaling on the Notion app, which is designed for organizing, planning, collaboration, taking notes and so much more. Bullet journaling is also a feature of Notion, which allows for daily, monthly and future logging. A key feature of bullet journaling is the aspect of individuality and customization each spread comes with. Yet, Notion is much different since it is done through devices. 
Graduate student Averi Salvador also enjoys the art of bullet journaling. 
"I enjoy doing monthly spreads," Salvador said. "Although it can be time consuming, it's something I am very proud of." 
Practicing this intricate hobby does take a lot of attention to detail and planning, but it brings joy to so many people just like Quinn and Salvador, no matter what form it may take. 
Because I am not the best artist, I found that bullet journaling was perfect for me because of the variety it offers. Each month, one can come up with a theme, such as Valentine's Day for February. However, bullet journal organization and design is completely up to the artist. Each week, one can write out goals or to-do lists, as well as incorporate a theme. To begin, all you need is a blank notebook, a pen and some markers. Once one gets into it, accessories like stickers or washi tape come in handy for added creativity. If there is a void one needs filled in his or her life due to the pandemic, journaling can help.