TikTok Star Noel Doherty's New Show "College Cribs"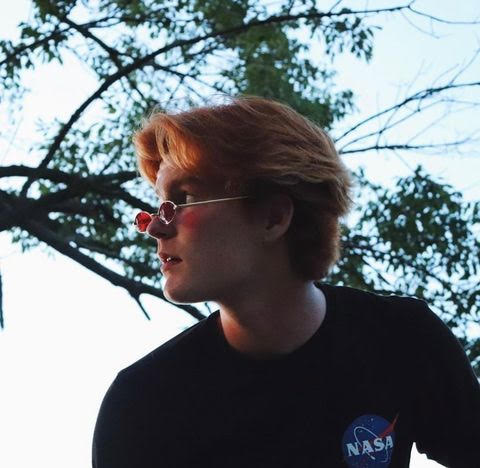 Unless you are living under a rock, you have probably heard of Noel B. Doherty, the Villanova freshman on his way to TikTok stardom. 
Over the past year, Doherty has been growing his internet presence mainly through viral TikTok videos that he films at Villanova and other nearby campuses, including Temple University. Doherty began making TikTok videos starting on his personal account and eventually extended to spin-off accounts, including Noel B Askin. 
His most recent project, College Cribs, currently has more than 32k followers on TikTok. 
"College Cribs is a new show that is hosted by me and owned by a content studio called Fallen Media," Doherty said. "Each episode takes place in the living space of college students." 
MTV Cribs, the long-running television series that documents exclusive, private tours of celebrity mansions, was the inspiration behind the project. 
"We wanted to take the idea and make it cooler, younger and more casual," Doherty said. "Also, more college." 
The main segment featured on College Cribs is called "Red Flag, Green Flag," in which Doherty knocks on the doors of various student dorm rooms around Villanova's campus and other local campuses asking for a tour of the living space. Throughout his tour, he points out unique items or decorations displayed in the room and deems them a "red flag" or "green flag." 
Stanford Hall resident, Kena Ruggia recently gave Doherty a tour of her dorm room for a "Red Flag, Green Flag" episode of College Cribs. 
"Noel really knows how to brighten a room," Ruggis said. "His sense of humor puts any interviewee at ease."
In addition to his "Red Flag, Green Flag" segment, Doherty has started incorporating other new segments into his show. His most recent segment, "Roommate Wars," is a game where Doherty gives a pair of roommates small challenges to complete in a short time frame. For example, he may ask them to both find an item in their room that they feel is most fitting for a specific category. He also may ask questions that pertain to the roommates themselves to get to know them better, such as asking which roommate has the best style.
Each challenge allows the contestants to earn points, and whichever roommate has the most points at the end is ultimately crowned the winner. Although it is still new, the segment has already proven to be a hit among the audience. 
Doherty was asked about his future plans for College Cribs and other potential new projects.
"I plan to keep on posting on College Cribs," he said. "I have filmed a few at Temple University, and I intend to branch out to other colleges in the area." 
In terms of other potential new projects in the future, he explained the need for some focus. 
"For now, I don't want to spread myself too thin," he said. "I can still put focus and attention into these three accounts, and I don't think I can plausibly expect to put my best creative effort into four or more accounts at once, especially while I'm still in school." 
So, what's up next for Noel B Doherty? Nova Nation will just have to wait and see. For now, be sure to follow @CollegeCribs on TikTok and Instagram to keep up with Doherty's new College Cribs content, which is typically posted every Monday, Wednesday, Thursday and Friday.