The Weeknd's Dawn Album Hits The Mark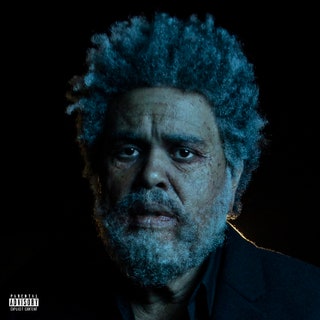 When thinking about genres that are conducive to a concept album that can genuinely be considered a masterpiece, it is incredibly unlikely that pop, let alone dance pop, comes to mind. The generation who grew up on Katy Perry, The Black Eyed Peas or The Jonas Brothers became familiarized with pop nearly exclusively from their middle school and high school dances, not from lying awake carefully listening to the lyrics of albums dealing with real life problems, and especially not terrifying philosophical problems. 
Abel Tesfaye, better known by his stage name/public persona The Weeknd, changed all of that. Starting from his first album, Trilogy, a compilation of his original three 2011 mixtapes, it was clear that Abel would not be making mindless music. Sure, the sound of the records would be conducive to a club atmosphere, or notably a Super Bowl halftime show, but the astute listener would be treated to a much darker experience dealing with depression, drug abuse and relationship trauma. 
Even The Weeknd's biggest hits, "The Hills," "Can't Feel My Face" and "Blinding Lights," all deal with these same issues, most notably Tesfaye's struggles with addiction. The danceable production contrasts this beautifully to paint a picture of someone who knows they are struggling, but refuses to seek help due to their persona and the expectations it has brought on them. 
These struggles finally begin to come to a culmination in Tesfaye's newest album, Dawn FM, narratively structured around its radio station naming. As the conclusion of his 2018 album After Hours, a track aptly named "Until I Bleed Out" captures the death of The Weeknd. As its successor, Dawn FM picks up as the character of The Weeknd awakens in purgatory, forced to confront his life of debauchery and the heartache that he has caused others. 
Throughout the album, Tesfaye's fellow Toronto native Jim Carrey acts as the fictional radio station's announcer, but also as The Weeknd's spiritual guide through purgatory. Showing up on a number of songs throughout the album, Carrey's presence begins as a relatively cheerful welcoming committee on the opening title track, but gradually descends into darkness, finally culminating with the album's eerie outro, "Phantom Regret by Jim." If the concept of the album somehow managed to slip by the listener during the first 49 minutes, the last three will undoubtedly be the final tipping point to cause the existential crisis that looms over Dawn FM. 
The song, which is probably more accurately described as a spoken word poem with backing music, puts the album into sum: detached from time and as a spirit, The Weeknd is forced to face the regrets he has accumulated through his life. Asking challenging questions about whether his life had been led correctly, and if he had died correctly, Carrey tells The Weeknd that "Heaven is for those who let go of regret." The entire track is hauntingly beautiful, and forces the listener to take an introspective look at their own life as well. 
The album also deals with Tesfaye's personal and romantic relationships, particularly that with former partner Bella Hadid. Though she is not mentioned by name, numerous tracks on the album, as well as the previously released "Moth to a Flame" which made its way onto the deluxe album, call out to a former love interest both telling her that he has changed from his old ways, but still continuing to urge her to stay away. The complicated view of this relationship underscores the feeling of purgatory in a much more real sense, where Tesfaye no longer knows where he stands in regard to his romantic life and personal life in general. 
Overall, both the music and the concept of Dawn FM are astounding. The only tracks that come close to missing on the album are "Every Angel is Terrifying," whose strangeness is excusable as it functions more as an interlude, and "I Heard You're Married" which would be a good track if not for the confusing choice to add a Lil Wayne feature. Wayne's feature is the musical equivalent to nails on a chalkboard, and sounds even worse by comparison when placed next to arguably the best male vocalist in the mainstream.
This album may not have the same single power as After Hours did with "Blinding Lights" and "Save Your Tears," but the concept of the album and creativity demonstrated on Dawn FM far exceed that which was seen on its predecessor. Where After Hours integrated the 80s into the modern, Dawn FM went full blown 80s in both musical sound and vocals, resulting in a tremendous synth-pop album that is simultaneously of its own era in theme and harkens back to the golden age of pop in sound. Abel has already teased his next album in a now-deleted tweet asking, "i wonder… did you know you're experiencing a new trilogy?" The continuation of the saga of the death of The Weeknd, and more 80s pop, is something I am most certainly here for. 
The best tracks on the album are "Sacrifice," "How Do I Make You Love Me?," "Out of Time," "Less Than Zero" and "Phantom Regret by Jim." Dawn FM is a very strong 8/10.