Drawing Inspiration from Online Fashionistas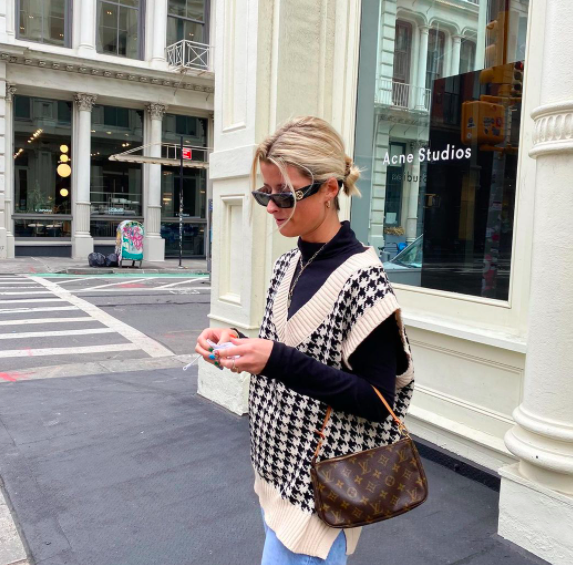 Do you ever struggle with figuring out what to wear? Sometimes I stare at my closet, hoping that something will jump out at me. To avoid the stress of putting together outfits, it is quite useful to follow popular fashionistas on social media in order to gain inspiration for fashion choices. A lot of active influencers on TikTok create content relating to fashion that can help get one's creativity flowing when planning an outfit for the day. Creators can use their platforms in ways that represent their unique styling and give fashion tips. Let's highlight some online fashionistas that can help inspire others to take their fashion to the next level.
One of my personal favorite trendsetters is 22-year-old Laini Ozark. Ozark is an active social media user who creates plenty of different posts about fashion on her accounts. On her YouTube channel, Ozark posts videos that give outfit advice, Instagram photoshoot ideas and trend predictions. The content on her TikTok account (@laini_ozark) is similar. However, her frequent posting allows for daily fashion inspiration. Ozark's style is unique. In many of her TikTok and YouTube videos, she talks about her love for thrifting and shopping on Depop or eBay. Ozark's admiration for uncommon fashion pieces has inspired me to find my own diamonds in the rough, which is an effect she likely has on many other viewers.
For men's fashion inspiration, check out the great Wisdom Kaye. Kaye is a 19-year-old from Texas who started gaining popularity on TikTok because of his outfit videos. With more than a million followers on the platform, Kaye produces content daily. Some personal favorite videos are when he makes outfits based on various emojis. His creativity and sense of style are unmatched, which is probably why Vogue Magazine referred to him as the "best dressed guy on TikTok." Some of the best parts of Kaye's videos are his representation of versatility in men's fashion and his ability to drastically change styles. An example of this versatility is when Kaye switches from wearing Jordan 1s to Rick Owens platform boots, showing the power of shoe diversity. Check Kaye out on TikTok at the username @wisdm8 to see all of the ingenious styles that he has put together.
Have you seen the "Front Row" trend on TikTok, in which users dress up in what they would wear while sitting front-row at Fashion Week shows? That trend was created by another popular online fashionista known as Andie J (@andoej on TikTok), who uses her TikTok profile in a fun way to create and style outfits for many different themes. Along with her "Front Row" trend that has gone viral, Andie J has made videos featuring outfits based on songs, fictional TV show characters and even outfits that would make her younger self jealous. Andie J's style is impressive because of her ability to incorporate so many different and unique pieces to make an exceptional look.
While it's great to find popular fashion gurus to follow online, what about finding someone more local like a fellow student? Enter Hannah Bucknam, Villanova's very own fashion and lifestyle YouTuber, TikToker and Influencer. Bucknam, a senior, has been using her social media platforms to unleash her creativity and style influence. Bucknam started using TikTok during the summer of 2020 and has since grown her following on the platform to over 25,000 followers. Bucknam's posts vary in content from "mini vlogs" to unboxing videos or outfit styling videos. In order to keep up engagement on the platform, Bucknam says she posts at least one TikTok video a day. When it comes to personal style, Bucknam is definitely not afraid to take risks.
"I would say my style is bold and authentic," Bucknam said. "I truly only wear things that I love and that allow me to express myself and how I am feeling that day."
Bucknam's TikTok content is exciting to watch and will definitely inspire fashion choices. Some brands she is particularly fond of include Brandy Melville, LL Bean (for a good turtleneck), SSENSE and Zara. She also takes style inspiration from Devon Lee Carlson and Hailey Bieber. Be sure to check out Bucknam on her Instagram and TikTok accounts @hannahbucknam and on YouTube at Hannah Alice.
These fashion and style enthusiasts clearly love expressing themselves and their clothing choices on their online profiles. Be sure to follow them in order to gain inspiration for your own personal style.