VU Women in Tech event follows $5 million investment to institude for Women's Leadership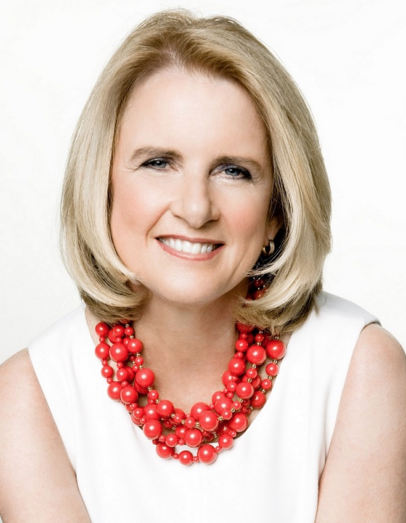 This year has seen an abundance of generosity from donors, most recently including a $5 million investment by Alumna Anne Welsh McNulty '75 for the establishment of a new institute for Women's Leadership at Villanova.
The interdisciplinary institute is a reflection of Villanova's commitment to cultivating leaders, advancing women as leaders on campus and in the world. The launch of the McNulty Institute in 2017 will also mark the 50th anniversary of Villanova's 1967 decision to make all disciplines and schools co-educational.
Villanova has already pioneered several female-forward programs, including VU Women in Tech, a group whose mission statement professes "a platform to share experience, highlight opportunities for women in technology and motivate those who hesitate." VU Women in Tech held their annual event on Jan. 30 in Bartley Hall. Registration for the event reached capacity two weeks prior to the event's date, with over 125 participants and several on a waiting list.
University Provost Patrick G. Maggitti, PhD, began the event at 9 a.m. with a short address, followed by an opening address by Karen Mazer, Principal, Technology Strategy and Architecture at Deloitte Consulting LLP.
Participants then dispersed into several separate sessions, featuring speeches from 18 Villanova graduates and female leaders who have experienced success in various business and technological capacities. Speakers included Rachael Cohen '14, Business Technology Analyst at Deloitte, Laura Freeman '12, Product Manager at Zonoff, and Alyssa Nazar '15, User Experience Specialist and Technical Operations Analyst at Bloomberg L.P.
Shannon Rhodes, Villanova Society of Women Engineers was also in attendance, advocating the Sit With Me initiative, created by members of the National Center for Women and Information Technology, a non-profit coalition striving the increase gender and racial diversity in several industries, including computing and IT.
According to the Sit With Me website, only 26% of technology and computing jobs were held by women in 2014, and only 11% of C-level executives at Fortune 500 tech companies are female.
Sit With Me uses the image of a red chair as a symbol of women's validation in computing and IT. According to the initiative's website, "The bold red color grabs attention and encourages action. By 'sitting together' we hold space for an honest conversation and create a platform for online and offline discussions about our challenges and hopes for the future."
In addition to providing a platform for women to share their experiences, the event also facilitated networking between students and professionals. Participants were  invited to interact with VU Women in Business on Twitter.
The McNulty Institute will be a strong addition to the established foundation of women in leadership across all disciplines at Villanova.
Anne McNulty '75
Photo Courtesy of VU Alumnae