ACV strives to enrich Villanova's culture while giving back with "The Revelation" fashion show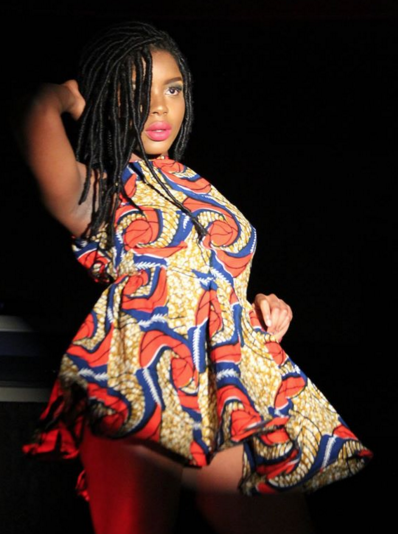 Fierce walks and one-of-a-kind outfits graced the runway at the biggest African Caribbean Villanovan (ACV) fashion show to date. On Feb. 20, students and staff gathered in the Villanova Room for the annual show. Everyone came dressed to impress and eager to see how this year's show would compare to last year's. The production took three months of preparation, focusing mainly on teaching the student models how to walk and developing a concept that would create a storyline for the show.
This year's show, titled "The Revelation," brought a lot of surprises. Adetola Ajayi, a senior philosophy, Pre Law major and President of ACV, elaborated on the show title, explaining that it was supposed to be a play on words. In one sense the show helped to "reveal" the African and Caribbean cultures by highlighting the most traditional wear in the beginning. By the end of the show, there would be a revelation of the future of African and Caribbean culture through the foreshadowing of designers who had more modern clothing. 
Outfits modeled by students were all the work of relateively young, successful designers, including Lief Kultuur, Suede Square, Mimmy Yeboah and Naija American. One of Villanova's very own, junior Chinasa Nwokocha also had her designs featured in the show. Nwokocha was also in last year's show and explained what an honor it was to be able to return with her own creations.
"It's always a blessing to display my art," Nwokocha said. "It is even better when you're doing it for your family and friends because I get so much love. At the end of the show I felt very accomplished and just humble for the opportunity."
Watching the show, one would think that a lot of the student models had been modeling for years. They strutted effortlessly down the runway showcasing the designer's clothes with poses that let their personalities shine through. For a lot of students, this was their first time strutting down the runway.
"It seemed like a fun thing to do. It was a stressful experience learning how to walk properly, remember to look up while walking and coming up with different poses," said sophomore Mitsy Wedderburn, who described how she became interested in modeling for the show after watching last year's show. "But it was a very fun experience as well. I met new people, made new friends and got to wear really cute clothes while doing it." Wedderburn was a newcomer to the fashion show this year.
Several dance performances broke up the show, filling the time between designers. Ajayi explained that these performances only enhanced the concept of "the revelation" of African and Caribbean cultures. 
"With all of the performances, we wanted to capture how celebratory the culture is," Ajayi said. "It's lively and festive and that is not always how it is depicted."
Performers included, the AVO Boys Dance Team, Drexel African Dance Team and Villanova's very own Wazobia African Dance Team. The performances not only brought life into the room but exposed the audience to dances that are popular and traditional to the African culture. 
The purpose of ACV's fashion show was not solely to entertain, but also to give back to the community. Students were asked to bring in clothing donations for Chosen 300 Ministries, an organization dedicated to the unification of people despite differences in race, ethnic group, denomination, and social or economic class. Chosen 300 Ministries distributes meals to the homeless throughout the Philadelphia Region and around the world.
 Proceeds also benefited freshman Vanessa Berhe's organization, "One Day Seyoum." Berhe also had a chance to talk about her organization during the show as well as show the premiere of her campaign video which can be found on onedayseyoum.com. Ajayi explained that giving back is something that ACV strongly stands by and she hopes this serves as an example for people to pay it forward.
"ACV's mission is not just about enriching our culture amongst Villanovans. It's about serving the community in which we are a part of," Adetola said. "Giving monetary and clothing donation gives us a sense of purpose. We extend our community's support of our organization by giving back!"
The show attracted a large enough audience to leave the Villanova Room with standing room only. Members from the ACV executive board were very pleased with the outcome of the show, saying, "it turned out better than expected." This year's show set the bar high for future productions. 
Photo Credit : Princess Garrett