Studies show students spending less and partying more this Halloween, and girls swap crowns for capes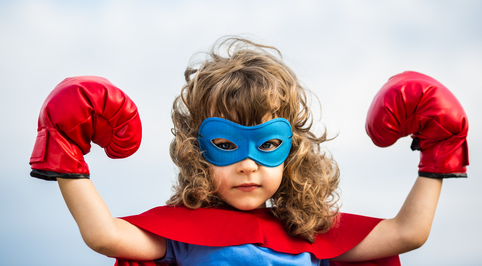 A recent study by the National Retail Federation shows that millennials are most likely to participate in Halloween festivities this year and will spend a significant $42.39 on costumes, compared with adults who will only spend $31.03, on average, this holiday.  Spending is expected to reach $8.4 billion this Halloween, a significant increase over last year's $6.9 billion thanks to participation by millennials. 
This new trend is surprising, since Halloween is traditionally associated with younger children. However, the NRF predicts that the increased interest is linked to an increase in social media use. Since millennials are more likely to document Halloween parties and costumes on social media, they are also more likely to spend money on apparel, food and decorations.
Additionally, the NRF found that millennials are engaging more and more with websites like Pinterest which influence perception of the world—namely what they should be wearing and doing on Halloween. The study also found that women are twice as likely as men to be influenced by Pinterest, and the intent to attend Halloween parties is up 10.9 from the previous decade. 
To investigate the validity of some of these trends The Villanovan conducted an anonymous survey of about 100 University students. Seventy percent of students plan to attend more parties this year than last year. Sixty percent of those respondents will attend multiple Halloween parties.
However, despite the increase in events, students will not be purchasing more costumes. The NRF predicts that spending will be up this season, but only about 60 of students on Villanova's campus plan to purchase a costume this year, and the majority of students shopping will purchase only one costume. Additionally, students do not plan to purchase more costumes this year than last, but rather will opt to make their own or re-wear last year's gear. 
"I'll probably get a few just to be prepared, but I won't do more shopping than I have any other year," Gabbie Mouradian '17 said.
"I will buy one Halloween costume this year in-store, but just one," Matt Bogan '17 said. "I wouldn't buy more than one and I won't buy more this year."
The trend therefore contradicts NRF data, as the majority of students plan to spend the same or less on the holiday this year. This phenomenon could be linked to low engagement levels on Pinterest, if the NRF analysis holds true.
Alex Bono '18, said, "I really only use Pinterest for workout ideas because the visuals make it easier to follow…but I don't use it for other things at all because I tend to find cooler things on Instagram to explore."
Zero University males reported using Pinterest, and about half of the women surveyed have an active account.  However, fewer than 20 of women report actually engaging with Pinterest more during the Fall, meaning students might dodge the social media push to ignite consumer spending this holiday. 
Another study shows that future Wildcats will continue to exceed expecations. According to the NRF princess costumes have fallen second to superheroes in popularity this year, after 11 years in first place.
The NRF reports that "More than three million children will dress as their favorite action or superhero, 2.9 million will dress as their favorite princess and 2.5 million plan to dress as a cat, dog, bunny or other animal."
For adults aged 18 to 34, Batman characters will be most popular, followed by witches, animals and Marvel Superheroes.