NovaNationer Creator Reveals Inspiration for Account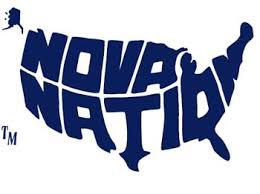 Elizabeth Wetjen Staff Writer
February 13, 2018
With over 30.5k followers, the Villanova fan account that goes by the username @Novanationer on Instagram, has obtained even more followers than the official Villanova University Instagram account, which has 16.6k followers. @Novanationer has gained popularity among students, alumni and fans of Villanova who often hope to have their photos featured on the account. 
The account was anonymously created in Nov. 2014 by an individual who is now a former Villanova student. While remaining anonymous, the posts usually feature first-person captions to foster the idea that it is a single person representing all current students, alumni, student organizations, teams and countless other programs and organizations.
"At the end of the day, I think the account is more about our shared Villanova experience and coming together as a community, rather than one person's individual experience or point of view," the creator said. 
The creator of @Novanationer majored in Communication with specializations in Public Relations and Interpersonal Communication.  After graduating, he stayed at Villanova and earned his Masters in Communication, along with three graduate certificates in Organizational Communication/Leadership, Public Relations and Mediated Communication. He now works in the Marketing department of KPMG in North Jersey, while also maintaining the @Novanationer account. 
The creator balances his account with his job by planning things out, knowing what events are when and what he hasn't covered in a while in order to keep @Novanationer up to date. He also stays involved with Villanova as an active member of University Advancement's Young Alumni Campaign Committee, a member of both the Northern NJ and Manhattan VUAA Clubs, and as an Office of Admission Alumni scholarship interviewer.
@Novanationer posts at least once a day, but usually twice. During basketball season, the account might even post four to five times a day. Basketball season increases the account popularity, when @Novanationer receives about 75-100 requests per week. 
Isaiah Alicea, a junior at Villanova, was recently featured in a photo with his mother, Corie, on @Novanationer. As a 1996 graduate of Villanova's School of Business, Alicea's mother was offered a photoshoot with her son by the Admissions Office. 
"My mom and I have a very special connection to Villanova," Alicea said. "It feels great to be featured on @Novanationer. I'm honored to have received the acknowledgment and I know my mom is proud to be featured as well.  We were both really surprised to see the number of likes that we received."
Alicea's mother let him know when the post surpassed over 1000 likes, but the two didn't expect to get over 2000. 
"There were so many comments," Alicea says. "It was great to see such a positive response."
One of the creator's favorite posts was a recent interaction he had with "Brave Billy," a boy who was diagnosed with an inoperable brain tumor. When the creator saw a photo of Billy pictured in a hospital bed, wearing a shirt that said, "I AM A WILDCAT" after a big game, he reached out to the friend of the family who had posted the photo in order to ask for permission to share Billy's story. 4,000 people liked the photo in support with well over one hundred comments from Villanovans around Nova Nation offering their thoughts and prayers. The Villanova basketball team offered game tickets to Billy and his family, and the Villanova Dance Team saw the post and reached out to the family, offering to come visit Billy and his friends and family at the game to cheer him on and take photos.
"You never realize the reach you have until you see things like this happen," the creator said. 
@Novanationer was started when the creator was scrolling through Instagram and realized that there wasn't a collective Villanova University presence on Instagram that embodied the student, alumni and fan community.  Any account that did exist (athletic teams, student groups, etc.) was fairly limited to those who shared that specific interest and not relevant to the whole community.  The official University Instagram hadn't been created yet, so he decided to make his own fan account to try to fill the void.
"Everyone knows community is an appropriate, yet often overused word at Villanova," he said. "I was looking for a way to embody that word and that feeling you get when stepping on campus or attending your first basketball game. It's amazing to see how much of an impact it really has."
People can submit a photo a few different ways: 
•DM it (usually lowers quality so email is recommended)
•Emailing (TheNovaNationer@gmai com)
•Tagging @NovaNationer in the caption
•Tagging @NovaNationer in the photo
•Using the hashtag #VUFanGram
•Tagging @Novanationer in the Insta story
Pro tip: if you're trying to get featured, be creative, tag Novanationer in your personal post and then send the original (high-res) image in an email to [email protected] with your Instagram handle and a little background about the photo.