Villanova Tennis Looks Forward to 2018 Campaign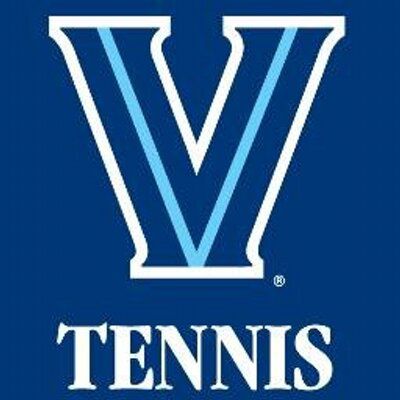 As the calendar turns to February, tennis season starts for Villanova's men's and women's teams. Both squads will look to win the Big East championship during their spring seasons.
On the women's side, three senior captains are poised to lead the Wildcats. Paulina Bajet, Alexandra Krogius, and Victoria Martinez have been cast into leadership roles as the only seniors on a roster optimistic about its potential.
"We had a very strong fall season which is very promising for the spring," Bajet said. We have been just points away from winning huge matches in the past and we think this year is the year to do so."
The team has been injected with some promising youth in this year's freshman class.
"We have two great freshmen," Bajet said. "They are starting out strong and will contribute largely to the lineup."
Both Lexi DeNucci and Claudia Althans have been thrust into top positions in the lineup in their first year on campus, with DeNucci set to play number one singles, and Althans number three. DeNucci, a freshman from Glastonbury, Connecticut, had a decorated High School career. She was named All-State all four years in high school and won the Connecticut State Open in both 2016 and 2017. Althans, a resident of Chagrin Falls, Ohio, is no stranger to success herself, having placed third in the Ohio State Tournament in 2016.
With DeNucci and Althans playing first and third singles respectively, the rest of the Wildcats' lineup consists of some more experienced players. Junior Lindsey Evans is expected to compete at second singles followed by Krogius at the fourth spot, Martinez at fifth, and Sophomore Carina Burdick in the sixth position.  
For the doubles tandems, Evans and Martinez will pair at the top of the ladder, followed by DeNucci and sophomore Kaylan Rotman at second, and Bajet and Althans at third.
"Our doubles teams are very versatile, making our lineup as competitive as ever," Bajet said.
Coaching the team will be Steve Reiniger, who is in his 21st year at the University.
Having notched a win against Colgate this past Saturday to begin the spring season, the Wildcats will look to build on the early win and carry the momentum all the way to the Big East Championship in May.
Next up on their schedule is a date with Lehigh Feb. 10.
For the men, although the season is young, there is already a lot to be excited about. The team is off to a 3-1 start this spring, having notched victories over UConn, Delaware, and Colgate. Their lone defeat coming at the hands of Philadelphia rival, Temple.
The team's captain, senior Alastair Hurry, believes this year's team, can go a long way.
"We had a successful season last year," Hurry said. "We only lost one starter from last year's team so we should be improved and more experienced."
The sophomore duo of Stefan Suarez and Tyler Roth figure to play in the top two singles spot this year, while the remainder of the singles lineup will be filled by a flexible combination of sophomores Dylan Flanagan and Tommy Mulflur, junior Tommy Dodson, and the senior trio of Will Elmore, Matt Phelps, and Hurry.
"Depth is a strength of this team," Hurry said. I could see numerous guys filling in the lineup over the season."
The team's doubles lineup will feature Elmore and Mulflur at one, Dodson and Roth and two, and Suarez and sophomore Mike Czlonka in the third position.
Head coach Brad Adams is in his 11th year at the helm, and will look for his team to build off of the very solid 14-win season they had last year.
"Our goal is to win the Big East Championship," Hurry said. "We lost 3-4 in the tournament last year to Butler, who went on to win the whole tournament."
In order to accomplish their goals, the Wildcats will need to focus their efforts on their matches against Xavier and Butler, two of the toughest competitors in the conference. A spring break trip to southern California will also give the squad a chance to play against some top notch competition.
Men's tennis will return to action on Feb. 10, when the team visits Lehigh.