Hunger and Homelessness Awareness Week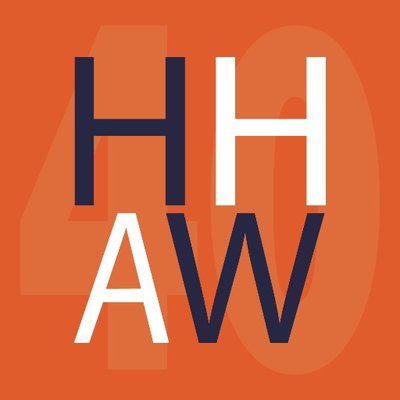 National Hunger and Homelessness Awareness Week (HHAW) is held each year, in communities across America, the week before Thanksgiving. It was started as a way to remind individuals and communities to remember what they are thankful for, and encourage many to donate time, attention and resources to neighbors facing homelessness.  
This event was founded at the  University in 1975 by Father Ray Jackson and a group of Students. This year, more than 700 universities, high schools and community groups will come together to raise awareness about hunger and homelessness in America. 
HHAW was designed to educate the public, draw attention to the pressing issue of poverty across the nation and build up a base to volunteer and support local anti-poverty organizations and agencies. Groups across the country spend this week generating publicity, holding events to engage their local communities and volunteering to actively aid and help people affected by hunger and homelessness. 
The National Coalition for the Homelessness (NCH) and the National Student Campaign Against Hunger and Homelessness (NSCAHH) co-sponsor National Hunger and Homelessness Awareness Week. NCH aims to eradicate the root causes of hunger and homelessness in America; HHAW offers a direct path for activism in this vein.
Victoria Schmidt '21, a Spirituality Committee member of HHAW at the University, reflects on the importance of joining this national movement that affects so many local communities. "I think a lot of global issues get brushed under the rug on a college campus," Schmidt said. "It is so easy to get caught in the 'Villanova bubble' and simply ignore all the problems going on in the neighborhoods and cities around us. I think it is so important for individuals to escape this bubble and come to the realization that just a couple miles from this campus there are people fighting hunger and homelessness. I really encourage every student to step outside of their comfort zone and participate this week."
Each year, the University focuses on different aspects that contribute to hunger and homelessness in our local and national communities. This year, the University is concentrating on laws passed by local governments across the country which prevent people experiencing homelessness from doing life-sustaining activities.
HHAW focuses on education, advocacy, service and ultimately hopes to see no one affected by hunger and homelessness in the future. This annual event offers everyone a chance to contribute to a national social movement. 
Students can especially get involved on campus this week to support HHAW. Throughout the week students can choose to donate a meal from their meal plan in support of this cause.
On Thursday evening, students can attend "Thinking Constellationally: Causes of Homelessness, Obstacles Out of It, and How We Can All Make a Difference," a keynote address presented by Professor Stephanie Sena and Lucy Noland. Sena helped found the Student-Run Emergency Housing Unit of Philadelphia, which brings college students together with those experiencing homelessness to work one-on-one in student-run shelters to help people find permanent housing and stable employment. 
In the Health Services Garage on Thursday night, HHAW will be hosting a solidarity sleepout. This event of reflection and discussion will be followed by an evening spent outside. On Friday afternoon, HHAW will be hosting their annual Hunger Run at the Oreo. 
Schmidt first became involved with HHAW when she signed up for the Hunger Run as a freshman. "It was kind of an interesting way to join, but after hearing the keynote the night before and being made aware of all the hunger and homelessness around me, I decided it was time to make a change," Schmidt said. "I realize one person won't necessarily make a big difference. But I think many people bringing awareness to the cause will eventually bring great progress."
All opportunities are great and easy ways for students to get involved with, talking about, working to end hunger and homelessness in America.